Those in the industry will remember the Great Driver Shortage of 2021 as if it was yesterday, not least because it brought the country to a halt and its repercussions were felt for months.
And while the sector's labour landscape has largely improved since then on increased government support and much higher wages, there have been warnings the driver shortages issue is "far from over" and that another "tipping point" is closer than some may think. So what can the industry do to avoid another crisis?
There were several reasons why the sector went into meltdown back in 2021, with many attributing it to the online boom during the Covid-19 pandemic, paired with an exodus of European drivers post-Brexit, which led to unprecedented levels of shortages of both lorry and van drivers.
The landscape has since changed significantly. A slowdown in consumer shopping during the cost of living crisis has seen online demand slump – UK e-commerce's share of total retail sales will fall to 32% this year, compared with its peak of 37.6% in 2021 – restoring some sort of balance to the vacancies market.
The 2023 Logistics UK Skills Report showed that only 7.1% of respondents expected severe or very severe difficulties when it came to filling van driver vacancies in Q1 of 2023.
"There may not be an immediate problem because [ecommerce] volumes are down across all sectors, but if we were at 2021 volumes then we'd probably be in trouble as an industry," warns Knowles Logistics MD Alex Knowles.
Demand may be tame now, but data forecasts point to a growth in meal and grocery deliveries in the UK from 39.2 million and 24.2 million in 2023, to 50.6 million and 31.2 million respectively in 2027 – which means the pressure will undoubtedly return as soon as the economy recovers.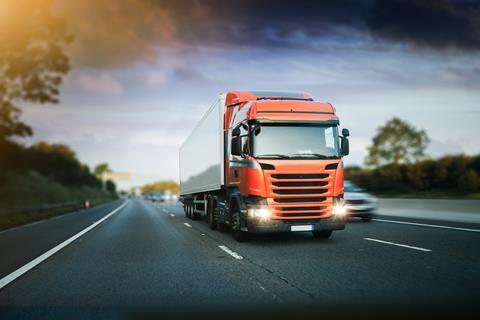 Ageing workforce
Sudden high demand was not the only reason behind the crisis felt two years ago – 2021 also saw the culmination of problems that had been afflicting the haulage sector for years, particularly low pay and an ageing workforce.
These problems have not entirely gone away. Data from online haulage marketplace Snap showed over half (55%) of HGV drivers in the UK were aged between 50 and 64, with the average age at 53, meaning many truckers will be heading towards retirement in the next decade.
This "emphasises the urgency to attract fresh young talent" including "more female drivers, which make up just 2% of UK drivers", says Richard Owen-Hughes, group marketing director at Driver Hire.
Logistics UK's policy advisor, Jonas Keat, says he "recognises the industry's concerns around the ageing driver workforce", which is why the trade group is working with government to attract new younger talent through its industry-led campaign Generation Logistics and government skills bootcamps in HGV driving.
The government's Skills Bootcamp programme, which offers fully funded training for a limited number of candidates that are current holders of a Category B (car) licence aged 19 or over, is "one of the best initiatives" of recent years, Owen-Hughes believes. It gives younger people or those who simply can't afford to pay thousands for their lorry licence a stepping-stone into the industry.
How government responded to the increased need for truck drivers during the height of the pandemic:
Relaxed late-night delivery restrictions until September 2022 to provide greater operational flexibility
Added 4,700 more HGV drivers to the visa scheme
Launched additional apprenticeships and bootcamps to train more people
Reviewed HGV parking and facilities – this included encouraging National Highways to consider additional parking spaces nationwide, and helping local councils to identify areas where HGV parking is needed.
The shortages did force employers to raise pay, sometimes by up to 40%, in order to retain and attract drivers. Knowles says there was "probably an average of 20% of drivers that had a pay rise over the last couple of years off the back of the last driver shortage".
But according to Jonathan Kittow, Simply Supply Chain MD, many young drivers left after Covid despite the higher wages due to the "harsh working conditions".
One needs only to go over those to understand why the sector is struggling so much to both keep its workers and attract younger talent.
Working conditions
The hours are long – as one HGV driver simply put it, "who in their right mind wants to work 15-hour days and only have nine hours off" – and sleeping arrangements are far from ideal. "There are no hotels for truck drivers doing nights out," one trucker claimed.
Another driver tells of the "intolerable abuse" from other drivers, while another claims that even trying to arrange a doctor's appointment is "impossible – my life is bed and work", they say. Meanwhile, conditions at roadside facilities have been described to The Grocer earlier this year as "deplorable and unlawful".
Strict hiring requirements mean "companies continue to complain about a driver shortage without even giving new drivers a chance", according to one 21-year-old driver from Scotland. He forked out thousands to get his driver's licences in the hope of entering the sector straight away, only to be met with several rejections for "not having three-plus years of experience".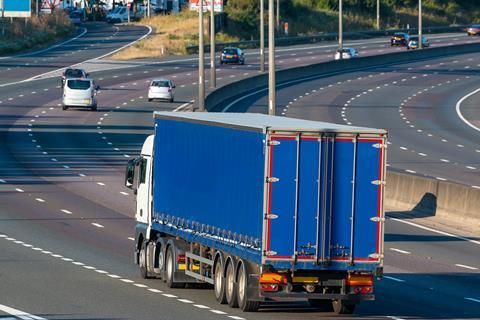 "This is all without the lack of support HGV drivers get in general in regards to basic human facilities, like being able to shower and not having disgusting bathrooms that drivers are just expected to use," he said.
This combination of a challenging working environment and zero-to-no flexibility is entirely unappealing to new recruits. To counter this, the Department for Transport announced in November last year it was investing up to £100m to improve HGV roadside facilities.
Kittow argues "it's a nice number but it doesn't go very far if you're trying to build facilities". He thinks ultimately it will be down to private companies to invest in better roadside infrastructure as it's in their vested interests to stop bleeding workers.
Knowles agrees that "as an industry, we still need to do more to attract new drivers into the sector" to avoid another potential crisis – "there has to be more driving academies, we have to be in schools showing young people that driving is a good career and very well paid".
The transition to electric vehicles will also be beneficial for the sector as it means drivers will probably be doing shorter distances, potentially offering more local driving jobs that don't take as much of a toll on drivers, Kittow believes. This schedule flexibility will surely be welcomed by women and younger people who tend to place greater emphasis on work-life balance, as per several studies.
So despite the diminished turbulence in the current labour market, it is important "not to take our eye off the ball on that issue", Knowles warns. "Last time it snuck up on everyone very quickly," he says. Next time there will be no excuse.

Maria Gonçalves is international trade editor at The Grocer. She was formerly senior reporter.
View full Profile