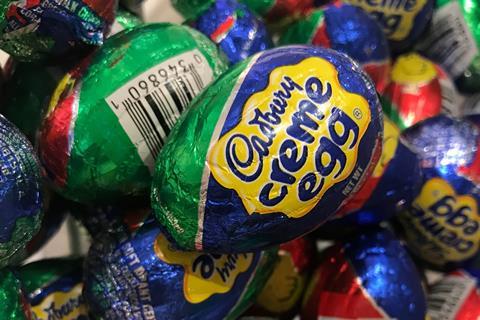 The start of the new decade can in many ways be defined for retailers by scarcity – whether from supply chain disruption during the pandemic, consumer hoarding or even the current geopolitical situation. The word has become somewhat of a 'bogeyman', but this is perhaps undeserved. Indeed, many luxury, seasonal or regional products rely on scarcity for their appeal. So is it time we reimagined the scarcity model, and explore how retailers and fmcg could utilise it?
The traditional model of scarcity relies on the mechanical or economical effects of supply, demand and finite resources. However, the impact of this scarcity is actually determined by consumer engagement.
Recent research we've conducted at the Kearney Consumer Institute has found 63% of UK consumers would rather wait for a product to become available than pay more for it, undermining the idea that convenience is king. With the ongoing cost of living crisis and rising inflation, the notion that consumers will wait rather than shoulder a higher cost should be ringing alarm bells for retailers.
In fact, 75% of UK consumers in our research said many products appeal to them because they are rare or limited. As such, retailers can reimagine the scarcity model through limited runs or branding, moving consumer attitudes from frustration at waiting for a product to a greater desire for it – because of the very scarcity that posed a problem before.
The consumer relationship with scarcity is dynamic, changing over time. Brand loyalty encourages consumers to commit to scarcity, waiting for a favourite product, whilst luxury branding can mean consumers choose rarer, more expensive products over cheaper, more widely available alternatives. However, external events can disrupt the demand curve, suddenly prompting hoarding or reducing appeal in the face of frustration as consumers find it too difficult to purchase a product they desire. The recent shortage of semiconductors and growing waiting times for buying a new car are a good example of this. A balance must be maintained, and that's no easy thing.
To walk this fine line, retailers and fmcg companies must look at 'tactical scarcity', a concept that already exists widely in the sector with luxury, seasonal or limited goods. Seventy-six per cent of UK consumers look forward to seasonal products such as Cadbury Crème Eggs or mince pies at Christmas. Even more – 82% – will go to specific stores for a specific brand or product, and 67% have purchased clothes or accessories from an exclusive or designer brand.
To tap into this phenomenon, businesses can benefit by:
Monitoring the tipping point – consumer appeal may wane if products are too hard to find, but simultaneously may be put off if a rarer product becomes too mainstream
Incorporating tactical scarcity into the innovation plan – exploring limited runs or batches for new products can boost consumer benefit rather than simply filling line time, whilst partnerships around a product, such as Lady Gaga and Oreo, increase perceived value to offset any difficulties in finding a product or brand
Acting as a multiplier for access to products – using limited-edition products as a test market before wider production can tap into changing consumer mindsets and even result in new 'favourites', such as the Starbucks Pumpkin Spice Latte.
Scarcity will always pose an issue to retailers, grocers and fmcg brands, but by reimagining the traditional, mechanical model to include consumer perception alongside supply chain and line-time considerations, businesses can turn a problem into an advantage. It's time to think more carefully about why consumers care about the products they buy.