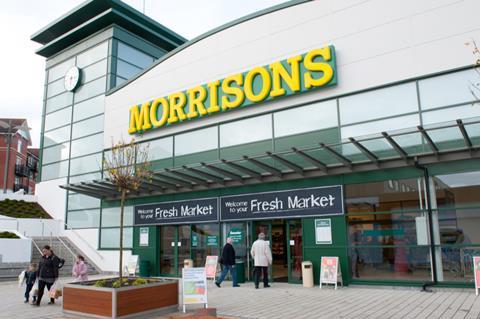 Morrisons has become the first supermarket to join the Slave-Free Alliance, a not-for-profit social enterprise launched by the charity Hope for Justice.

It joins other businesses pledging to fight against modern slavery, including Aviva, Experian, Dixons Carphone, Biffa, Clarks and Arriva.

As a member, Morrisons will get access to a range of services including site assessments, online resources, and technical consultations. It will also receive support from staff with backgrounds in high-level policing, social work and supply chain management, as well as experienced trainers and lawyers.

Slave-Free Alliance's goal is to achieve a world free from slavery, with all membership profits reinvested into Hope for Justice's global work preventing exploitation, rescuing victims, restoring lives and reforming society.
"We're pleased Morrisons has chosen Slave-Free Alliance as a partner to support their efforts to address the risk of modern slavery in their business and supply chains," said Slave-Free Alliance director Marc Stanton. "We hope it inspires sector peers to become involved. We're dedicated to assisting every business we can in the wider global fight against trafficking and exploitative forced labour."

Morrisons corporate services manager Danny Miles added: "Our customers care about modern slavery in food supply chains. Collaboration with external partners is a central part of our strategy, and joining Slave-Free Alliance was the next logical step to further our existing work in this area."