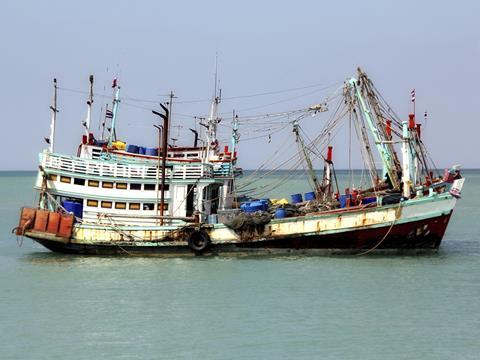 Thai Union is tightening up its seafood supply chain amid new allegations of slavery in the Thai shrimp industry - and has called on the industry to work together to tackle abuse.

The company said an investigation published by the Associated Press yesterday, which found hundreds of Burmese migrants had been sold into slavery and forced to work in appalling conditions in shrimp peeling factories in Samut Sakhon, was "another wake-up call not only to us, but to the entire industry."

Associated Press investigators allegedly followed trucks from the shrimp factories to a number of major Thai exporting companies including Okeanos Food, a subsidiary of Thai Union. They claimed shrimp products "tainted with forced labour" were likely to have ended up on US and European supermarket shelves.

Thai Union admitted Okeanos had discovered "illicitly sourced product may have entered the supply chain through a supplier who was found to be trading with an unregistered pre-processor" earlier this month.

The company said Okeanos had "immediately terminated its relationship with the supplier" and reported the incident to the Thai Frozen Foods Association, the body responsible for registering Thai pre-processing facilities. It confirmed the owner of the unregistered operation had been arrested by Thai police.

Thai Union said that in light of this latest incident, and a previous discovery of "flawed" audits of suppliers, it had decided to stop using any external shrimp processing facilities and bring all operations in house by the end of 2015.

President and CEO Thiraphong Chansiri stressed illegal or unethical labour practices would not be tolerated by the company. "We are committed to taking the necessary actions to ensure products in our supply chain are brought to market in a way that is consistent with our values to operate with integrity and with the utmost respect for human rights," he said.

Chansiri said the whole industry needed to "remain vigilant and work together to end these abuses now and in the future".

Previous investigations by media and NGOs found evidence of slavery, abuse and murder of migrant workers on fishing vessels supplying the Thai seafood industry.

Europe is set to decide next month whether to impose a ban on seafood from Thailand, which in April was given six months to clean up its seafood supply chains and tackle illegal fishing.