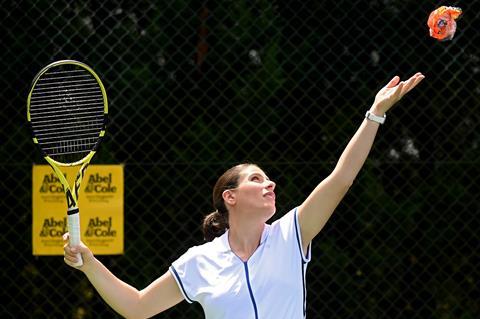 Abel & Cole is launching a new flexible plastic collection scheme across the UK this month.
The online organic food delivery company is rolling out a doorstep flexible plastic recycling service, titled the Plastic Pick-Up scheme, in an effort to tackle plastic pollution and increase recycling in British households.
Customers ordering fruit & veg box deliveries or shopping for online groceries with Abel & Cole can opt-in for the service at checkout, so they get a collection bag with their next delivery.
They can then hand in the collection bag filled with household flexible plastics to their driver at their following delivery box drop-off.
Abel & Cole has "successfully" trialled the free service, which covers plastics from any retail source, earlier this year.
"At Abel & Cole we've been passionate about doing the best for the planet since we first launched our organic veg delivery service 33 years ago," said sustainability project manager Hugo Lynch. "And that passion extends to helping our customers live their most sustainable lives too."
The Plastic Pick-Up scheme is part of the company's Packaging Promise, which also sees it collect and reuse its boxes and packing materials.
The plastic products are sent to a recycling plant, where they are turned into sustainable groundsheets used for insulating building foundations.
"With this new service we can be confident that everything a customer receives from Abel & Cole, plus flexi plastics from other retailers, will be reused or recycled responsibility," Lynch said.
"Rolling out 'Plastic Pick-Up' across the nation is one of our most ambitious schemes yet, but we know it's going to be worth it – with the potential to save tonnes of waste from landfill every single day."
The company is partnering with former tennis star Johanna Konta to spread the word about the new service.
"I care enormously about the environment and always try my hardest to make positive contributions to it," said Konta. "But even I struggle to know what I can and can't recycle at home.
"With Abel & Cole's help, I am confident that the environmental impact from my household shopping and waste is kept to a minimum."
The move comes on the heels of a UK-wide survey showing over half of consumers (55%) are not aware that flexible plastics, such as carrier bags and crisp packets, cannot be recycled from home, leading to flexi-plastics pollution.
Additionally, less than a third of respondents were able to correctly identify common flexible plastic items in the home.
Many supermarkets have rolled out their own flexible plastic recycling schemes in recent months, with shoppers able to drop off their flexible plastic products in stores so they can be processed rather than sent to landfill.
However, other major online grocers, such as Ocado, have yet to roll out a similar flexible plastic recycling scheme.