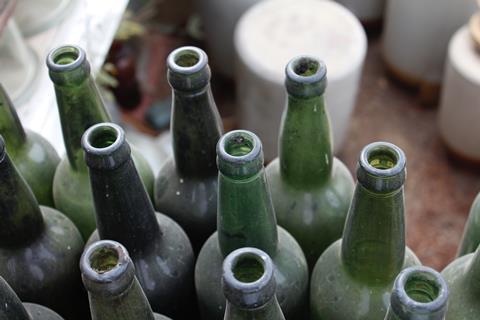 The drinks industry is at loggerheads with the Scottish government over plans to use Scottish-only labels to prevent DRS fraud.
Zero Waste Scotland - which the Scottish government tasked with designing the scheme - met with a raft of producers, bottlers and retailers this week at a meeting arranged by the Wine & Spirit Trade Association, The Grocer has learned.
WSTA CEO Miles Beale told The Grocer: "The Scottish government wants producers to provide Scottish-only labels. There is clearly no understanding of how products are distributed and sold."
One of the biggest worries around DRS is that shoppers will buy drinks in England and then falsely claim deposits in Scotland.
It is understood suppliers have not been explicitly instructed to change their labels, but will be responsible for covering any losses due to fraud.
Yet many don't actually have a way of knowing which products would end up in Scotland in the first place - which could mean making significant changes to their supply chains.
"They are asking for the impossible, while at the same time setting a trap for producers, who if they don't change labels, will have to pick up the bill when the system is abused," said Beale.
One industry source added: "100% of the cost is being funded by the industry but the industry isn't being allowed to find the most cost-effective way of doing it.
"The Scottish government is making all the decisions, but they are bad decisions. We need to slow this down and talk about it."
Draft regulations for DRS were laid before the Scottish parliament last week, with a 91-day consultation period currently underway. Beale said the time frame for implementation - which would see DRS up and running within 18 months - was "unrealistic".
"There are still too many unknowns in the design of the proposed scheme. It is clear this is being driven by political leaders all vying to appear the greenest."
The first source added: "Making label changes in the wine industry costs a huge amount of money a year and is only done usually when you change vintages. And they are expecting this to be up and running in 18 months - it's absolutely mental."
Another senior source at a major supplier said there was also some confusion as to Zero Waste Scotland's role in the process.
"On the one hand Zero Waste Scotland are supposed to be an advisory body, yet on DRS they are the ones that seem to be pulling the strings. It's bloody unhelpful."
Plans to include glass bottles in the first place are also hugely contentious, with the drinks industry arguing that green glass bottles already contain 90% recycled glass and the UK already recycles some 70% of all glass packaging - above the current EU target level of 60%.
A Zero Waste Scotland spokesman said: "Including glass of all colours will deliver 1.3 million tonnes of CO2e savings over 25 years. At a time of climate emergency, that is simply too good an opportunity to miss. It's also popular with the public - 85% of people in Scotland say that glass should be included in the scheme.
"An implementation advisory group has been established to provide industry expertise and leadership on practical issues related to the scheme's operation of the scheme, including on labelling.
"Deposit return schemes have proven very successful abroad, and some of the organisations represented on this group have experience of operating in those markets. We are confident that we can work together with industry to make sure Scotland's Deposit Return Scheme delivers on its full potential."
Got questions about DRS? Our free video webinar, 'Delivering a Deposit Return Scheme', is coming on 1 October. Click here to register for free.