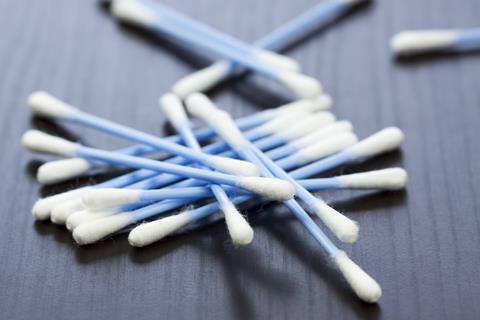 The government has confirmed plans for a ban on plastic straws, drink stirrers and plastic-stemmed cotton buds in England.

The environment secretary Michael Gove said the ban, which follows an open consultation, would come into force in April next year.

The only exemptions will be for medical needs or for people with disabilities who need to use plastic straws.

The consultation found more than 80% of respondents backed a ban on the distribution and sale of plastic straws, 90% a ban on drinks stirrers, and 89% a ban on cotton buds.

Latest government figures estimate 4.7 billion plastic straws, 316 million plastic stirrers and 1.8 billion plastic-stemmed cotton buds are used each year. An estimated 10% of cotton buds are flushed down toilets and can end up in waterways and oceans.
"Urgent and decisive action is needed to tackle plastic pollution and protect our environment," said Gove.

"These items are often used for just a few minutes but take hundreds of years to break down, ending up in our seas and oceans and harming precious marine life.

"So today I am taking action to turn the tide on plastic pollution, and ensure we leave our environment in a better state for future generations."

BRC director of food and sustainability Andrew Opie said: "Our members are leading the charge to phase out the use of plastics in straws, stirrers and cotton buds. We are working hard to find other areas where we can reduce our reliance on plastics and increase recycling. Many retailers are signed up to the UK Plastics Pact which aims to eliminate single-use packaging, where possible, and make 100% of plastic packaging recyclable, reusable or compostable by 2025."

Maddy Haughton-Boakes, litter campaigner at the Campaign to Protect Rural England, added: "While it is fantastic news that the government has taken such decisive action over plastic straws, stirrers and cotton buds, we are deeply disappointed that Michael Gove hasn't taken this opportunity to ban these unnecessary items all together, whatever the material.

"It's simply not good enough to switch to so-called "alternatives", when single-use items should be phased out altogether.

"Without an outright ban, manufacturers will continue to produce them in other "less harmful" materials, while our countryside and environment continues to face the devastating consequences of the vast amounts of waste they create."