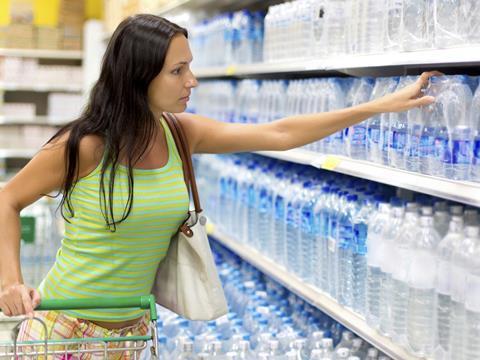 Scottish government is asking the public to shape a deposit return scheme in a consultation launched today.

Respondents will be asked for views on a series of questions including how much the deposit should be, how the scheme should be funded and what materials should be collected.

On how much the deposit should be, the consultation says it 'must be set at a high enough level to encourage as much return as possible. At the same time, it should not be so high as to encourage criminal behaviour or to have an unfair impact on people who are unable to return their containers for one reason or another.'

It says the consultation must also look at setting different deposit levels for certain container types.

On how the scheme should be paid for, it suggests charging producers to market drinks.

It notes that DRS 'is often treated in Europe as a form of producer responsibility, defined as a means of transferring costs to those who benefit most from placing products onto the market. In most European systems, this transfer of costs is achieved through producers being required to pay a fee to the scheme administrator to be able to place drinks on the market.'

It includes an infographic illustrating how producers would pay a 'handling fee' to the scheme.
"Publishing these options for a deposit return scheme is a significant step forward in our work to tackle plastic pollution and is another demonstration of our leadership on developing a circular economy," said environment secretary Roseanna Cunningham.

"The consultation sets out that deposit return is not only an effective way of increasing recycling rates and preventing drinks containers from ending up as litter, but is also an economic opportunity.

"A deposit return scheme will provide a new secure source of high quality material which will create opportunities to develop our recycling infrastructure in Scotland and create jobs. This will also improve the availability of recycled material for use in the production of bottles and cans in future.

"I would encourage everyone with an interest to provide their views on how this scheme can meet Scotland's needs and help us tackle our throwaway culture."

Iain Gulland, chief executive of campaign group Zero Waste Scotland, which helped design the options, said: "Scotland's planned deposit return scheme is a landmark in the nation's circular economy journey, with the potential to drive inward investment and create jobs in Scotland at the same time as improving recycling and reducing litter.

"Zero Waste Scotland has consulted with hundreds of organisations on deposit return to date - from retailers and manufacturers to councils and community groups - and we are delighted to see options progress to public consultation stage.

"I would encourage everyone to have their say on what Scotland's deposit return scheme should look like, and how it should work, by responding to the consultation. By doing so you'll be helping to shape the best possible deposit return scheme for Scotland."

The consultation closes on 25 September.