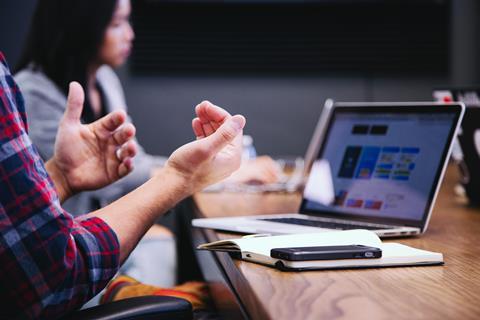 For decades, brands have approached their marketing campaigns with a separate brand and retail lens, often planning and implementing each set of channels in isolation. Fast forward to the present day, and we're seeing an increasing number of brands and retailers planning with a holistic omnichannel commerce approach.
Why change this way of working after so many years? Perhaps the standout benefit is the advancements in closed-loop reporting that commerce media enables, providing far more robust measurement than other traditional ATL media, via methodologies such as test and control. For many years, marketers were unable to link their customer purchases to advertising spend.
Commerce media allows the brand or retailer to identify exactly what is and isn't working, using this knowledge to inform and optimise future campaigns. Having evaluated over £100m of commerce media, we know it continues to provide a growing opportunity and return on investment year on year.
However, whilst there are many clear benefits to a commerce media approach, there are several necessary considerations before moving to this way of working.
The first consideration is around team and department structure. Historically, a marketing department would be split by channel specialism: there would be a brand team, shopper team, digital team, CRM team and so on. Whilst it remains beneficial to have areas of specialism, the problem comes when there's a lack of collaboration between those teams.
It would so often be the case that the CRM team would work on a strategy unaligned to what was being delivered through ATL channels such as print and TV, whilst the social team would plan in complete isolation to other digital channels, for example. The very essence of getting commerce media right is to drive collaboration between all teams, connecting the department under one umbrella strategy. Only then will all other benefits of commerce media follow.
The second consideration is the split – or ideally, lack of split – across budget pots. Again, historically, it would be commonplace for different marketing teams to oversee their own budget, mainly split between top (brand building) and bottom (performance driving) funnel channels.
What we're now seeing is many newer brands working with little to no constraints on their brand and performance budget splits – they just have one marketing budget. This means they have a lot more freedom to flow funds between longer-term brand-building activities and performance-driving activities. This provides an advantage in being able to push the upper limits of performance marketing alongside brand activity, thereby linking the two and experimenting with what's possible.
More established businesses will need to consider how they facilitate this moving forward given current constraints in P&L reporting.
It's no secret commerce media is set to pave the way for future media planning, with many clear benefits already evidenced. However, to fully embrace this way of working, brands and retailers need to be open to more collaboration, most notably across team structure and budget allocation.