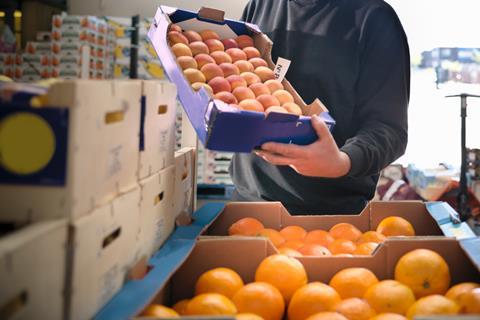 Now the government has rightly moved its pointy finger away from retailers, Jeremy Hunt has directed profiteering concerns at suppliers. The concern is there is not enough competition in our apparently sleepy world of fmcg supply.
Of course it is madness. We know suppliers are going into administration at an all-time high, and every category is highly competitive in manufacturing. The government is attempting to put blame somewhere in its complete naivety of 'how it works'.
The problem is, retailers also believe suppliers are too profitable, and to cement this belief, some of our major suppliers have posted high profit numbers in the midst of the cost of living crisis. This is something that needs to be explained.
In the background, the cost of living crisis has pushed consumers in two directions: to cheaper own label and trusted big brands. This is crucial to understanding the fmcg industry squeeze on the middle-ground suppliers, i.e. the medium-sized businesses with tertiary brands. Bigger businesses have the strength to stand up to the pressure against cost price increases (CPIs).
So the ones who have been able to maintain operating margins – which is different from profiteering – have also been the ones to simultaneously see a sales boost.
To further compound this, competition in retail is undeniably high, and retailers have consolidated ranges to simplify operations, boost efficiency and create lower prices. Tesco just announced a further potential 30% range cull. Again, this pushes more businesses towards the two ends and squeezes out the middle. The boost in some suppliers' profits is down to the restructuring created by the cost of living crisis – in total, there is less supplier profit being made.
The biggest factor in food inflation lingering high while other costs have started to decline is a simple time lag. Food pricing is actually about to stabilise, and I predict some deflation before 2023 is out. What some see as profiteering is simply a reflection of how long it took before the cost prices to retailers went up in the first place.
This is not just because of the pipeline via which raw materials become finished goods and finally meet the shelves, but also because suppliers avoided CPIs in the first place as they are so competitive. It's also because retailers scrutinised and challenged the CPIs when they eventually came along, so many were not on the shelves for months.
If there was ever an industry that governs itself, food is it. The overriding factors are sales elasticity, product switching and competition amongst both suppliers and retailers, who all must meet the needs of shopper. Right now that means price.
If the government wants to become an active 'partner' in this brilliantly governed process, I'm sure they will be welcomed – so long as they are focused on shoppers, not soundbites.