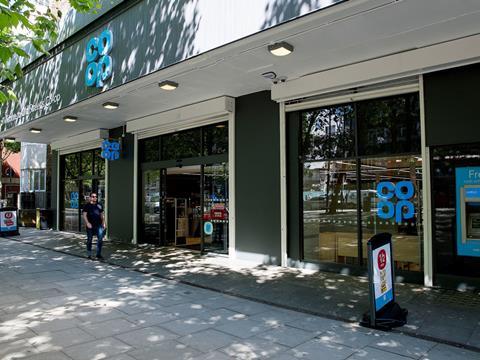 The Co-op has begun a trial on the use of 'blockchain' technology that enables customers to check the provenance of a product using their smartphones.

Blockchain is the technology underpinning Bitcoin and is also referred to as 'distributed ledgers'. It allows data to be managed and shared more efficiently and transparently.

The Co-op is working with UK technology company Provenance, which is developing blockchains to let retailers and suppliers make their products and supply chains more traceable.

"As part of our ongoing commitment to improve the transparency of our supply chains, we're working with Provenance on a 12-week experiment to look at new ways to achieve this," a Co-op spokesman said.

Provenance said its aim was a digital history for every physical product that existed, which would allow its ownership, origins and attributes to be verified.

This was possible through a blockchain, which consisted of a secure, unchangeable digital ledger of products and supply chain movements, which was then shared across a network of personal computers, creating trust without need for a third party.

A blockchain could then be linked to a product by labelling, smart tags, and on websites and apps.

Provenance recently completed a six-month pilot with tuna fishermen in South East Asia, where slavery is known to occur. Its blockchain tools, which worked through a smartphone interface, allowed customers to access verified information about any fish they bought.

Founder Jessi Baker said the current situation, where only paper records and tags existed when trading something like a skipjack tuna, was flawed and a solution was needed so consumers could make better buying decisions.