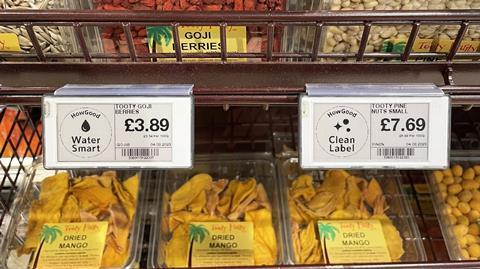 A trial of electronic shelf-edge labels displaying product sustainability attributes at a Budgens store in London has seen a more than 25% uplift in sales.
ESL maker SES-imagotag and food product sustainability intelligence provider HowGood collaborated on the trial at Kavanagh's Budgens Belsize Park, which saw certain products labelled on the ESL as Climate Friendly, Water Smart, Clean Label, Minimally Processed and Fair Labour.
On average, those products displaying eco-credentials on their ESL saw a sales uplift of 25.8%. Of the attributes called out, 'Fair Labour' saw the most significant increase, of 45.1%.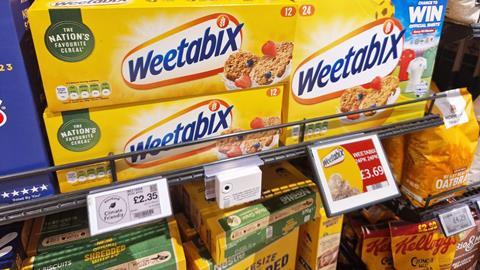 SES-imagotag and HowGood are soon to launch the capability to all retailers in the UK, to give shoppers access to "reliable and transparent data on more than two million products directly on smart digital displays in stores".
Alexander Gillett, CEO and co-founder of HowGood, said the technology provided a "modern solution for retailers looking to capture the quickly emerging market of eco-conscious consumers".
"The global retail landscape is changing, and this partnership will enable forward-thinking retailers to clearly communicate their value to customers, remain dynamic in their in-store marketing, and drive revenue while having a very significant and meaningful impact on the planet," he said.