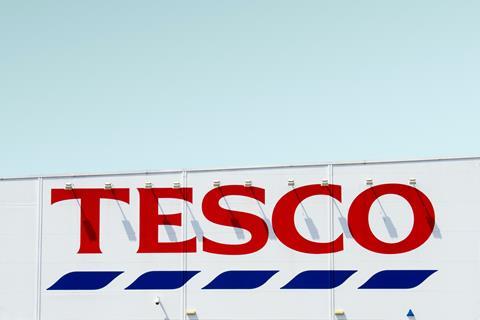 Tesco is undertaking a company-wide capture and digitisation of its business processes in a bid to find cost and time-saving opportunities.
The work – which will take up to three years to complete – will allow the retailer to remove duplication of its processes, and excise unnecessary sign-offs and approvals.
"It's massive," said Jason Dietz, head of global process architecture at Tesco. "A huge, huge journey."
Tesco has trained staff in its locations all over the world to understand and map processes from "thousands and thousands" of documents.
"All documentation was analogue, or on people laptops, on share drives, sometimes just the expertise of the people executing the process," said Dietz. "We had to bring it all together and bring it to life."
Functions within the business will increasingly be able to "see their entire business laid out, from high level to granular detail" and identify opportunities for improvement.
The visibility is also giving Tesco's leadership team more "confidence" in their decision-making.
"When you can really see what you're doing and understand what you do at a granular level, it's that confidence you've got control," said Dietz. "When you're working with massive business areas, with diverse teams in different regions, it allows you to be bolder in what you do."
The retailer is working with Software AG on the project, utilising its process analysis and management software solution ARIS.
Software AG – which also works with Lidl in the UK – said Tesco stood to make a 7% cost reduction through the effort.
The resulting process maps would be used at executive level to view high level business models and by management to see their function's ways of working.
"When you have a really good understanding of the processes end to end you start to ask different questions," said Dietz. "And from those different questions there's new solutions we can look at."
Later in the project – which Tesco is "only at the beginning of" – in-store colleagues will be able see process maps in the form of procedure guides and workplace instructions.
It is expected this will take the form of a 'store portal', which will "give colleagues in stores access in user-friendly ways, with no skillset or training, all intuitive, on a handheld device".
It will be used when they "need to get the answer quickly and effectively in a busy store with customers around" Dietz explained. "That's one of our really big value adds we're looking for in this," he added.
Oliver Guy, global industry director, retail at Software AG, said that grocers were working to get ahead of a fall in margins over the coming decade.
"The last 12 months have been a dramatic accelerator for change," he said. "Grocery margins are likely to drop as the industry transforms to meet ever-increasing customer expectations.
"Savvy grocers like Tesco are getting ahead of this by using digital technologies to eliminate duplication and find the most efficient approaches across their business."