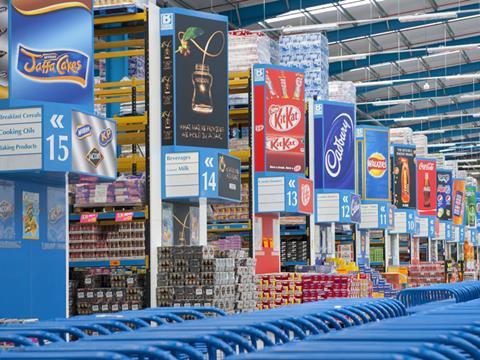 One of Booker's key rivals has urged the competition authorities to throw out the proposed merger with Tesco, claiming it will "distort" competition in the wholesale market.

Bestway, whose evidence was published by the Competition & Markets Authority today, called for the authorities to focus their attention on the impact on the wholesale and cash & carry sector, rather than concentrate the inquiry on the 350-plus areas where it has warned of competition issues because of the overlap between Tesco stores and those supplied by Booker.

Bestway said the deal would "significantly distort competition" by giving the merged Tesco/Booker empire an unfair advantage on price because of its huge combined buying power.

"It is critical that the CMA has due regard to the potential for adverse effects on competition not only at the supplier and retail level, but critically at the wholesale level," it said.

"We believe the proposed merger will have a major impact on competition in the wholesale supply of symbol group services and the supply of cash & carry wholesale services."

Bestway also highlighted fears, already raised by the CMA, over the future of fellow wholesaler Palmer & Harvey.

"P&H is the only national supplier of delivered wholesale services and is a critical supplier to a number of retailers and smaller retailers.

"We therefore believe that any reduction in P&H's ability to compete would substantially lessen competition in the supply of delivered wholesale services."

Trade body the Association of Convenience Stores also flagged up some competition concerns. In its submission to the CMA, it said these included the information a merged company would have over other independent stores using the wholesaler.

"One consequence of this merger would be that information on the retail outlets would be held by the merged company. This raises some potential competition issues for consideration," it said.

"The merged business would own information on their trading through the stores they owned and operated, and on their wholesale trade with independent stores. It is likely that the merged business would have a strong understanding through its account management of which of its customers are most loyal and therefore sourcing most of their product through them, and which were more likely to be sourcing a large proportion of their goods from elsewhere."

The ACS also warned that Tesco's Clubcard, if extended to cover Booker outlets, could give the merged company an unfair advantage over other operators.

Meanwhile the British Brands Group, in its submission to the CMA's phase two investigation, warned the Tesco-Booker alliance could lead to abuses of buying power. It called for the powers of Groceries Code Adjudicator Christine Tacon to be widened to cover the new entity.

The group said the questions over how GSCOP would apply to the proposed merger was a chance for the CMA to change the guidelines so any provider of grocery products with more than £1bn annual turnover automatically came under GSCOP.