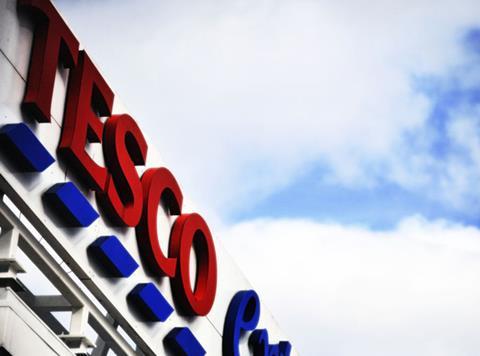 A lawyer representing Tesco's former finance chief has told a court there is no evidence he bullied staff into falsifying the company's accounts, after comparing its scale of management to that of a medium-sized country.

Nicholas Purnell QC, who is defending Carl Rogberg, the 50-year-old former finance director at the retailer, told Southwark Crown Court that Rogberg was "outside the circle of knowledge" of a report prepared in the run up to the announcement of its 2014 profits overstatement, known as the legacy paper.

His claims came as the defence began of three former Tesco executives, with Rogberg, alongside former managing director Chris Bush, 51, and ex-commercial director John Scouler, 49, charged with fraud by abuse of position and false accounting between February and September 2014.

The supermarket made a public announcement to the stock market on 22 September 2014 declaring it had overestimated profits by around £250m

The figure was later increased to £263m and upwards again to £326m in April 2015.

But Purnell said the prosecution had failed to prove its claims that Rogberg had been involved in tactics to bully staff into inflating the profits figures.

"What witness from the case of the prosecution has described being directed by Mr Rogberg to behave in one way or another?" Purnell asked the jury.

"These propositions that the prosecution would set out to show a group of people set out to coerce and bully people into behaving in a particular way are simply not reflected in the evidence that you have heard."

Purnell claimed Rogberg was unaware of the looming scandal and emphasised the huge scale of Tesco's financial operations, saying Tesco's management was of a similar size to the "civil service of a medium-sized country".

He said Rogberg received more than 2,000 reports every month and was in charge of 250 to 300 people in the UK finance team.

His office was in a completely different location to the accounting department and he did not attend meetings or see documents relating to the investigation, Purnell added.

"The way in which Tesco was organised at this time was to place various different functions in various different geographical areas," he told the jury.

Rogberg, of Chiselhampton, Oxfordshire, Bush, of High Wycombe, Buckinghamshire, and Scouler, of St Albans, Hertfordshire, all deny the charges.

The trial continues.