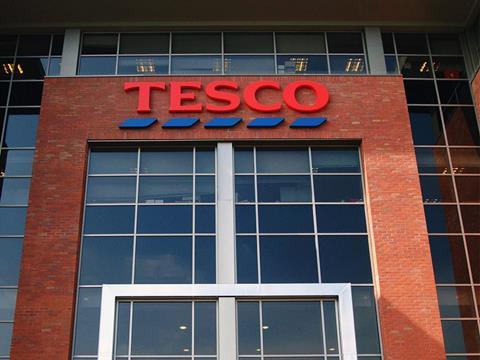 The whistleblower in the Tesco accounting scandal has described how pressure to close the budget gap left his team "falling apart".

Amit Soni told Southwark Crown Court senior management brushed aside the concerns of commercial directors.

Carl Rogberg, 50, Chris Bush, 51, and John Scouler, 49, are accused of failing to correct inaccurately recorded income figures which were published to auditors, other employees and the wider market.

Soni told the court that he and the commercial directors had a meeting with Bush on 22 August, in which the £240m was brought to his attention.

But, describing how they were left feeling afterwards, he said: "There was definitely a sense of disillusionment, given that they were about to exit from a very tough half one to then be told there may not be any respite in the second half."
Explaining why he was left feeling more worried after the meeting, he added: "All of us had seen how difficult the half one had been and the hope was through these presentations that there would be an understanding in how tough the business is, how tough the circumstances are.

"The whole purpose of generating these documents was to highlight the fact that there is a gap in half one and if we continue on the same path, there would be a gap in half two as well."

But Soni told jurors that his team was "falling apart" under the pressure to close the gap in the budget.

He said: "I could clearly see that parts of my team were beginning to give up, if not the entire team.

"They all work very, very hard.

"They were all very intelligent people, but it was getting to the point that even they could see that the future was not looking any better, it was not going to get better from what it was today.

"They were seeing me one-on-one, they were talking to me in groups and I could see them falling apart.

"There were a couple of resignations, there were more than two resignations."

After the meeting, Soni also set about getting his team to prepare a legacy paper, outlining in detail how the £240m had come about, the court heard.

He said it was his idea to put this paper together and that it had not been commissioned by Bush or Scouler.

The court heard that on 26 August, Soni sent an email to Rogberg and Scouler explaining that the first half of the year had left his team "broken".

In it he also told them that the Tesco legal department was on his case about how the accounts looked from a Groceries Supply Code of Practice perspective.

He said: "The activities that were being undertaken to pull forward income, and therefore the manner in which the conversations were happening with suppliers, the mechanics that were being used to pull forward income, was in obvious contravention of the GSCOP code."

Sasha Wass QC, prosecuting, asked Soni if he thought Rogberg had told the September auditors, PwC, of the discrepancy.

He replied: "I can say no. Because if that was the case, the auditors would have raised a lot of concerns."

Asked why he did not raise it himself, Soni said he thought "long and hard" about it, but decided it was a matter for Rogberg to address.

Rogberg, of Chiselhampton, Oxfordshire, Bush, of High Wycombe, Buckinghamshire, and Scouler, of St Albans, Hertfordshire, all deny the charges.

The trial continues.