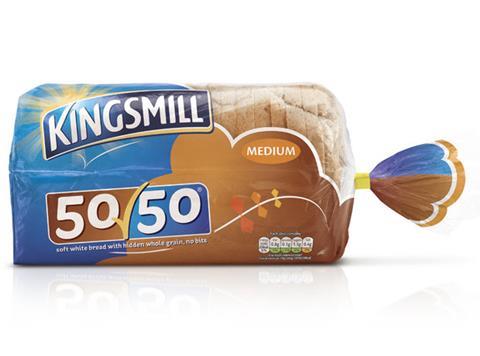 Tesco has relisted two of the Kingsmill loaves it dropped from its fixtures earlier this year.
From last week, Kingsmill 50/50 and No Crusts have gone back on sale in what Kingsmill owner Allied Bakeries described as "the majority" of Tesco stores.
"Both product lines are a firm favourite with consumers, and we are delighted to see them being offered as a choice for Tesco shoppers once again," said a spokesman for the baker. Some other loaves have been relisted in a "limited number of stores", it added.
All Kingsmill bread lines had been delisted by Tesco in March, although Allied continues to supply Tesco with own-label lines, Allinson and Burgen bread, and Kingsmill products including rolls, thins, wraps, crumpets, muffins, pancakes, waffles, and potato scones in Scotland.
News of the relisting comes two weeks after former Twinings boss Jon Jenkins joined Allied as managing director. He has replaced Allied Bakeries CEO Mark Fairweather, who left the business in March.
It will be a welcome piece of good news for a brand that has seen its bread sales crash £75m year on year [IRI 52w/e 28 March 2015] as a result of tumbling retail prices and falling consumer demand for sliced wrapped bread.
In May, Allied rolled out a new look for the brand. Created by BrandOpus, it includes a revamped logo that has become "warmer and more accessible" by putting sunshine behind the Kingsmill lettering. Allied Bakeries also changed the name of two products: Oatilicious became Oaty White to make it clearer it is a white bread; while Crusts Away became No Crusts to reflect the mixed audience of the crust-less bread, half of which is adults without children