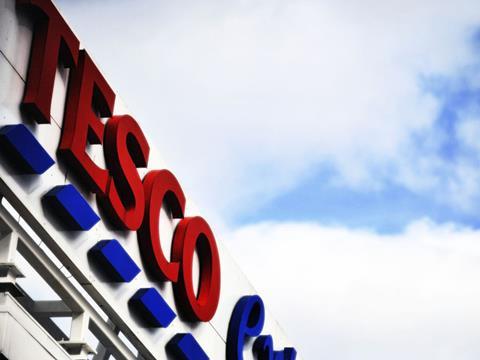 Tesco has vowed to add another 100 food collection points in its stores to help feed people in need.
The new points will take it to more than 600 permanent collection points allowing customers to give away food all year.
Tesco said helping charities that deal will food poverty is a "major priority" for it as a business.
It has continued to work with FareShare and The Trussell Trust to hold national Neighbourhood Food Collections twice a year.
It says these events have seen it give enough food to provide 27.5m meals to needy people since 2012 by adding an extra 30% to the food donations received form customers.
The news came on the day it emerged that Asda had removed unmanned collection points for food banks from stores across the UK.
She said the removal of the permanent points was as a result of a review of the company's community programme.
Asda was investing an extra £2m into local good causes through the Asda Foundation.
"We're also introducing some new processes and guidelines to make it fair and consistent for all the great charities we support and to enable our community champions to make the best use of their time," the spokeswoman said.
"Food banks are very welcome to collect donations in Asda if volunteers are on hand to explain to customers where their donations are going, which we know increases the amount of food donated."
Asda was a leader in the redistribution of food through its partnership with Fareshare and Company Shop, and it looked forward to continuing to support them and local food banks in the future, she added.