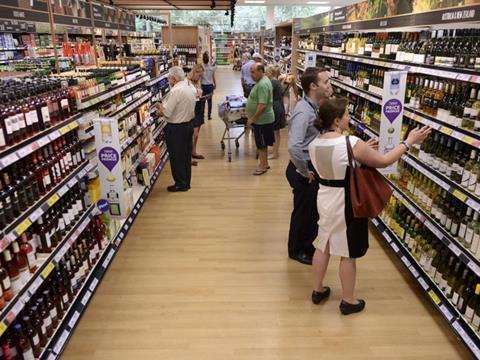 Thousands of Tesco head office staff have been instructed to spend time on the shop floor as part of a new initiative by CEO Dave Lewis to make the retailer the "consumer's champion" again.
Lewis has launched a new initiative called 'Feet on the Floor', which will require around 4,000 head office staff to spend one day a fortnight in store between now and Christmas to get a better understanding of the issues facing store managers.
Head office staff will work in store on alternative Thursdays or Fridays, with 50% of staff involved each week in the festive build-up.
"Understanding customers even better is critical to our future success and there is no better opportunity for office colleagues than by supporting our stores in the run-up to Christmas," said a Tesco spokesman.
Lewis has vowed not to be distracted from improving service in store, despite the scandal surrounding the £250m black hole in its finances.
The Grocer has been contacted by dozens of staff following our exclusive story last week that revealed Lewis had given the green light for store managers to increase staffing hours, in an effort to improve availability and morale – and despite his ongoing route-and-branch review of the business.
"I have worked at my store for 18 years now and can honestly say the last six years have been the worst for staff morale," said Tesco worker Liz Jones. "Hooray – someone who listens."
Another wrote: "I have worked in a Tesco Express for nine years and have watched the slow demise of this company through greed and avarice.
"Too many chiefs and not enough Indians is an understatement. Managers and deputies under pressure to meet targets and push sales but without the staff to get the goods on the shelves.
"We need a big shake-up, Dave Lewis, and the best way to start is by getting rid of the higher hierarchy and bringing in more ground workers. After all we are the Face of Tesco, the ones behind the till taking the flack and abuse from disgruntled customers."
Frank Smartt, a former store manager, wrote: "Things can't get any worse or so I thought, but as I read about our financial integrity it pains me… I still shop at Tesco and I look forward to the day our shops are buzzing again with customers being happy and with enough staff motivated to look after them."