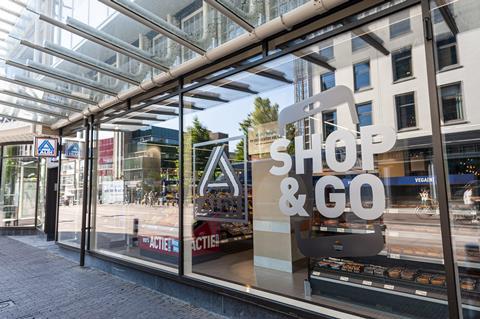 Checkout-free store tech company Trigo – in which Tesco announced an equity investment in 2019 – has raised $100m to expand its business into new markets.
The new equity financing round will also enable the Israel-based company to scale its inventory management software suite, it said.
The investment was led by Singapore investment firm Temasek and 83North. As well as new strategic investors including SAP SE, existing investors also joined the round, among them German supermarket giant Rewe Group.
Tesco – which uses Trigo tech in its GetGo checkout-free stores – was not a participant in the latest round. Several retailers are using Trigo's solutions, such as Rewe in Berlin and Cologne, Aldi Nord in the Netherlands, Netto in Munich, and Wakefern Food Corp, the largest retailer-owned co-operative in the US.
"By opening multiple autonomous stores with five of the world's leading grocery retailers, we have proven that we can deploy computer-vision and AI to empower physical stores with the same kinds of insights and capabilities that e-commerce stores have," said Michael Gabay, Trigo co-founder and CEO.
"This investment allows Trigo to build on this success and focus on three core initiatives: expanding our autonomous retail platform, building increasingly larger stores, and executing a pipeline of contracted stores around the world," he added.
In September, Trigo launched EasyStock, software that crunches data drawn from in-store cameras to track inventory in real time and alert retailers to empty shelves. The tool reduces "laborious and often manual inventory management processes, shrinkage, stock taking and replenishment", Trigo said.
Tesco's first Trigo-powered store opened in High Holborn in October last year, following a successful trial of the technology at Tesco's colleague store in Welwyn Garden City, which has been in place since 2019. A second 'checkout-free' GetGo store is due to open soon in central London, and will feature a bank of self-service terminals, what Tesco called a "hybrid" store.
According to Trigo's own analysis of Kantar supermarket data, there are about 500,000 convenience and small format grocery stores worldwide that have the potential to be retrofitted with AI-based frictionless technology, around 120,000 of them in the EU alone. "The technology for scaling to larger store formats is maturing in parallel," the company said.
Part of the new investment will be used to "increase the size of stores supported to include full-sized urban supermarkets" Trigo added.