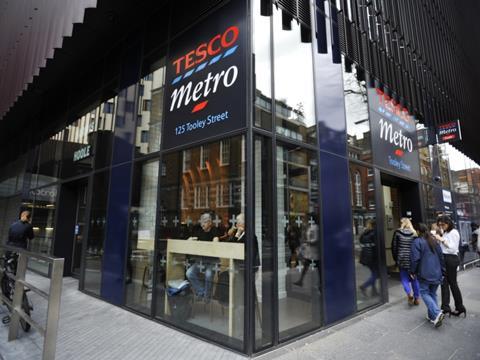 Tesco today blamed the impact of its price cuts and accelerated programme of store revamps for its third successive fall in like-for-like UK sales.
UK sales excluding petrol were down 3.7% in the first quarter, with group sales for the company as a whole down 0.9% at constant rates.
CEO Philip Clarke said that the results were in line with expectations "despite the significant reduction in untargeted promotions and deflationary impact of investment in lower prices".
Read this: 'Competitive' Tesco fights back on price with new ad blitz
But Clarke said its price cuts strategy on key everyday lines such as bread and milk was beginning to have a positive impact.
"Our work to sharpen prices included four main waves of price reductions in the quarter," he said. "We have been pleased with the reaction from customers so far, with volumes on the lines where we have focused our investment up over 28%."
Clarke added that the Tesco store turnaround programme, which is in course to refresh more than 600 stores by the end of the year, had also acted as a drain on the Q1 performance.
"We refreshed just over 100 stores in the quarter and will refresh over 200 more by the end of the first half," he said. "As we described in April the disruption from our refresh programme will continue to have an impact on our like-for-like sales performance. This quarter has seen over double the number of weeks of refresh disruption compared to the same period last year."
Clarke said that as well as the impact of its turnaround strategy the tough economic conditions were also continuing to hold Tesco back with Q1 reflecting "subdued levels of spending in addition to the more structural changes taking place across the retail industry".
"We are determined to lead in this period of change, building long-term customer loyalty and positioning the business to win in the multichannel era," he said.
Internationally, like-for-like sales excluding petrol in Tesco's Asia business fell 3.2%, while in Europe they fell 1%.