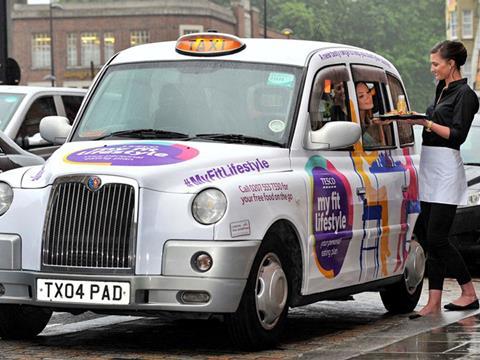 Tesco is rolling out a restaurant-on-wheels service to support the launch of its new healthy eating range My Fit Lifestyle.
The Grocer revealed last week the retailer was launching a range of 130 new products across 50 stores in London, with plans for a national rollout if it is a success.
My Fit Lifestyle zones will be created in Tesco stores and Tesco.com, with products colour-coded according to five different calorie bands, so customers can see at a glance which products fit their personal plans.
The retailer is backing the initiative with a health and wellbeing website and an app to keep track of customers' diet plans. It has unveiled research showing that 90% of Brits say a lack of time leads to unhealthy food choices, and that six out of 10 people eat while on the move or at their desk.
To mark the launch of the new range, Tesco is offering Londoners a free restaurant-on-wheels pre-booked taxi service, starting today and running for five days.
Passengers will be offered "restaurant-quality service" and menu options from the range while travelling to work, meetings and around the city, Tesco said. Taxis can be booked from a dedicated website.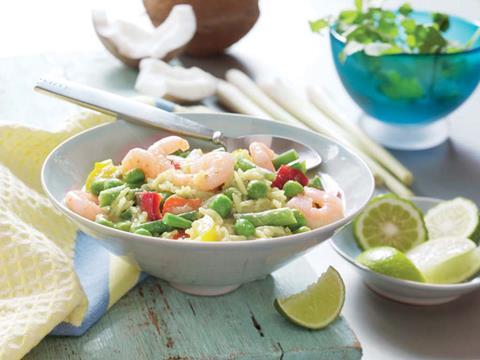 "We know that our customers are looking for us to help them lead healthier lives," said Jill Easterbrook, chief customer officer at Tesco. "They've told us that the pressures of the day make sticking to a healthy eating regime really difficult.
"Taken together with our wider programme to help improve health and wellbeing, including our recent decision to withdraw confectionery from all checkouts , and the billions of calories we have removed from our soft drinks , sandwiches and ready-meal ranges, My Fit Lifestyle is another sign of our commitment to help shoppers live more healthily."