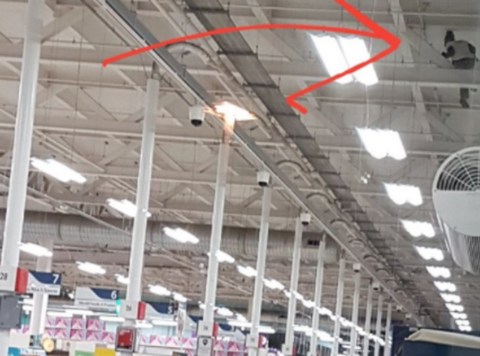 A Tesco store has been evacuated after a security guard spent the night protesting on the supermarket's roof girders over claims he was unfairly sacked.

The guard has been live streaming his protest on the rooftop of the Tesco Extra in Reading for more than 17 hours, as shoppers were told to abandon their trolleys and leave the store.

In his posts the 46-year-old man claims he was sacked by security firm TSS after being falsely accused of stealing, saying: "If Tesco think I'm going to walk away from this, they've got another thing coming.
Never a dull day in Reading, a protester has climbed up into the roof of my local Tesco and refuses to come down.@getreading pic.twitter.com/xtVrixdqPx

— Simon Gwatkin (@gwotaz1978) October 12, 2017
"Sorry for some of you that are supposed to come here shopping in this store," he posted. "It's inconvenient, sorry for that people, but it's something I have to do.

"I've been protesting for the past six months and they know about it.

"Today, Tesco needs to come up here, and explain to me why I lost my job."

A Tesco spokeswoman said: "We're aware of an incident at our Reading West Extra store and are assisting police with the matter."