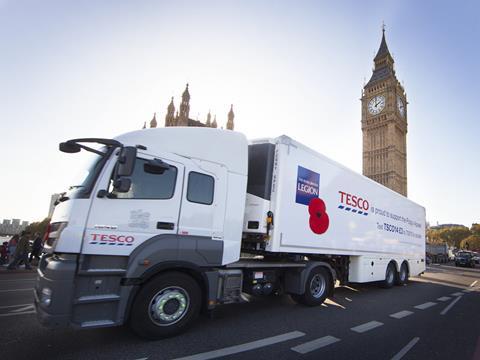 Tesco is to slash 500 jobs with the closure of two of its distribution centres, in a move that it claimed would result in a more efficient distribution network.
The retailer is to close the doors on its DCs at Welham Green, Hertfordshire, and Chesterfield, Derbyshire, by June, with the loss of 1,000 jobs.
However, 500 extra roles will be created across other areas of the network.
The changes will reduce the number of Tesco distribution centres from 25 to 23 in the UK and include moving the grocery operations from Welham Green to the Reading DC.
Meanwhile, the majority of general merchandising will also be brought under one roof at the distribution centre at Middlesbrough, with the closure of Chesterfield as a result.
Tesco also revealed it was withdrawing from the Daventry hanging garments shared distribution centre, currently operated by third party DHL, with operations moving to Tesco's nearby Daventry distribution centre.
The move will also result in Tesco bringing in house all warehouse operations that are currently carried out by DHL and Wincanton.
Tesco said new jobs would be created at both the Reading and Middlesbrough DCs.
A consultation period with staff affected has begun this week.
"As the needs of our customers change, it's vital we transform our business for the future," said Tesco UK & ROI CEO Matt Davies.
"As part of this we are proposing to close two of our distribution centres in the UK. These changes will help to simplify our distribution operations so we can continue to serve our customers better. Our priority throughout this process has been our colleagues and we will continue to do all we can to support them at this time."