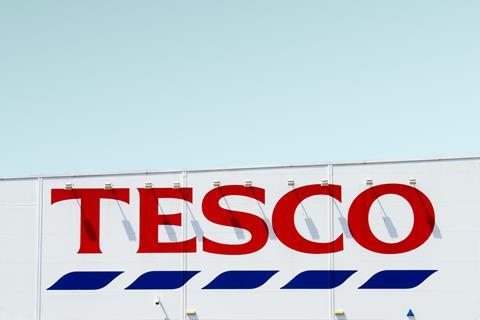 Tesco has said it is responding to customer calls for rapid grocery deliveries with a trial of a new one-hour service called Whoosh.
Whoosh quietly launched a few weeks ago, and is currently operating from just one store: the Wolverhampton Willenhall Road Express.
"Customers are telling us they would welcome the addition of a 60-minute delivery to their door option as part of our online grocery service," Chris Poad, Tesco's online MD told The Grocer.
"We'll use the pilot to understand how Whoosh could work best for both our customers and our colleagues," he added.
Whoosh deliveries are available seven days a week between 7am and 10pm, with the service offering a smaller range than is available in store or by scheduled online delivery. There is no minimum basket size, but orders under £15 incur an additional £2 fee. Delivery costs a flat £5.
Customers living in select postcodes around the Wolverhampton store can select the one-hour delivery when shopping on the Tesco website or app. Whoosh users can earn Clubcard points, use coupons, and take advantage of in-store offers.
Deliveries are made by courier company Stuart, who also deliver groceries for Co-op, Ocado Zoom and Sainsbury's Chop Chop service, and online orders for Nespresso.
Through the pandemic supermarkets including Co-op, Morrisons, Aldi and Asda have sealed and expanded grocery delivery deals with courier platforms Deliveroo and Uber Eats.
In the case of Waitrose, its own Rapid service – fulfilled by Stuart – was brought to an end in May following an expansion of the supermarket's partnership with Deliveroo.
Tesco has previously operated a one-hour delivery service – Tesco Now – which launched in 2017, offering customers in London zones one and two rapid delivery of orders of up to 20 items. The orders were placed on a dedicated Tesco Now app and delivered by courier firm Quiqup.
Tesco Now was canned in 2018, with the supermarket saying it was "focusing on same-day delivery".
Supermarkets are facing down the threat of a growing number of ultra-fast grocery services that offer delivery in around 10 minutes. The past 12 months have seen a slew of new players including Gorillas, Getir, Dija, Weezy, Zapp and Fancy enter the UK market.