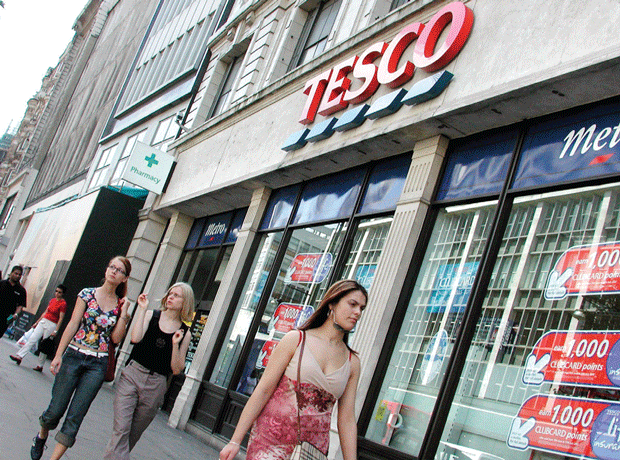 A former The Apprentice contestant, who was fired by Lord Sugar because he "couldn't keep his mouth shut", is to go into partnership with Tesco with his business idea.
Following the opening of the FARM food-to-go concept in Tesco Metro Goodge Street, reported by The Grocer last week, the retailer is to unveil another in-store foodservice concept with the opening of a Burrito Kitchen concession in its Villiers Street store, in London, next week
The business is the brainchild of Tim Stillwell, a contestant in the 2013 series of the show and a second Tesco concession is due to open at the Tesco Metro Cheapside store, next month.
The units will be open from 6.30am until 11pm, serving breakfast wraps and baps, before transitioning into burritos and nachos later in the day
Burrito Kitchen opened its original, standalone store at the Merry Hill shopping centre, in Birmingham.
Yesterday Tesco revealed it was scrapping its London standalone division, which has been the subject of many of its in store trials, but pledged to continue innovating in the capital, with the idea of concessions a growing trend.
"They make sense, given the increasing popularity of food-to-go, and going down the concession route allows Tesco to benefit without the risk or payroll implications of running their own concepts," said Kantar Retail analysts, Bryan Roberts.
Roberts claimed that Tesco's trials of its own in store food to go concepts, such as Fred's Food Construction had "not set the world on fire in terms of sales."
"Using third party concepts might well be the way ahead," he added.
"Both FARM and Burrito Kitchen are decent concepts and should work very well."
Roberts described Tesco's decision to scale down its London focus as "a shame". "Some of Tesco's best work happened under Yaxley's leadership in London. Hopefully the sterling efforts in areas like ranging and store development will continue despite the division being absorbed into the larger South organisation."