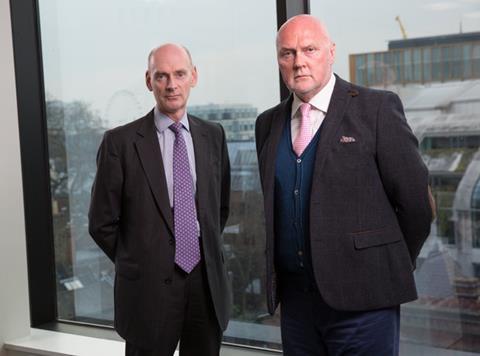 The Co-operative Group's 2014 full-year results were released today, and though there was nothing as eye-catching as last year's staggering £2.5bn loss, there were still plenty of interesting nuggets.
Debt
Last year, The Co-op reported a net debt of £1.4bn. Today, the society revealed this had been "significantly" reduced to £808m.
This reduction is due to the sell-off of the society's pharmacy, farms and Sunwin businesses last year – netting it in excess of £850m.
It used the proceeds to repay a £450m loan and pay £150m of the £313m capital commitment it had made to The Co-operative Bank. The remainder was invested back into the business.
Chief executive Richard Pennycook said the £808m figure meant debt was "back at a more manageable level" and was forecast to remain below £900m during its three-year rebuild strategy.
Cost savings
As well as reducing debt, The Co-op made some significant cost savings in 2014.
It reduced central corporate costs by £30m, and made savings of £93m in its food business – largely through a reorganisation of its supply chain and distribution functions, but also through S3 Store Standards, which has simplified processes in stores.
It is also a much leaner workforce. Largely because of the disposals, its number of employees reduced by a fifth from 86,953 to 69,241. Beyond the disposals, job reductions were "the result of cost cutting programmes and the adjustment to a new target operating model and were managed through some redundancies," the society said.
Members
Last week, The Grocer revealed that despite the move to 'one member one vote', half of The Co-op Group's members would not be eligible to vote at next month's agm because new eligibility criteria had been introduced.
Today, Pennycook admitted The Co-op's activities were "not meaningful enough to resonate with the vast majority of members" – adding that out of over eight million members, only 2.9 million had traded sufficiently enough to qualify to vote.
That means that in 2014 5.1 million members did not spend either £250 or more in its food, travel, e-store or pharmacy business; used its legal services, funerals or general insurance businesses; took out a Co-op funeral plan; or recorded trade with Co-op Bank equating to 250 membership points.
The society knows it needs to get its members more engaged. Pennycook revealed that within the next three years it would relaunch its membership proposition to "contain compelling and clear benefits that only a co-operative can provide".
This was echoed by transitional council president Lesley Reznicek who said: "As we begin the recovery of our organisation it will be vital that the voice of our members is not just heard but is central to our thinking and decision making. The ability for all our members to play a part in shaping our future is there. The challenge is to make the most of the opportunities that have been created to ensure members participate and help create a co-operative they are proud to call their own."
Dividend
A possible hurdle to engaging members, however, is The Co-op's admission it will not be paying out a dividend to its members for the next three years, despite turning a profit again. Historically, The Co-op has paid a proportion of its profits to members twice a year depending on how much they have spent with the society during the period. The last payout was £34m two years ago.
This decision, it said, was because it planned to "continue to repair the damage done to our balance sheet and further increase investment in all of our businesses".
Pennycook added: "We must use the profits we are now generating to address long-term underinvestment in our businesses."
Allan Leighton
Former Asda boss Allan Leighton was appointed chairman of The Co-op Group in February. Today was his first outing in that role and he is clearly enjoying it.
Leighton was keen to point out that restoring The Co-op to its former glory was "not just another turnaround".
"Since my childhood, when my father managed Co-op food stores in Hereford, Nottingham and Daventry, I've understood how the Co-operative can play a unique role in the fabric of British society," he said.
"No other business is held in such affection by the communities it serves. Our job today is to hold on to everything that has served us well in the past and at the same time demonstrate our relevance to the future. It will be a challenge to get this right. But I have joined the Co-operative because I believe we have the vision and the talent to see this recovery through to long-term and sustainable success," he added.