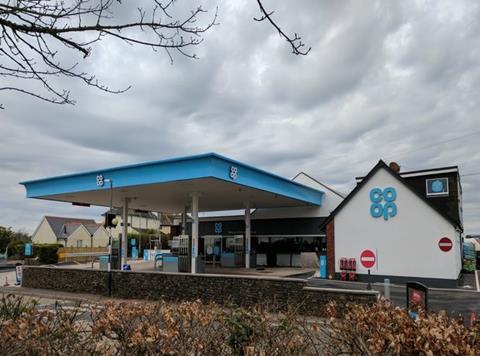 The Co-op has launched its own franchise operation for the first time in its 170-year history as the battle for expansion in the convenience sector takes a fresh twist.

The group has signed an agreement to pilot seven new convenience stores with independent service station operator MRH over the course of the year.

The first of the seven 1,000-1,500 sq ft stores will open in Eastcote, north west London, this month with Co-op branding and products.

The move comes as retailers increasingly turn to franchising models and fascia agreements to carve out new opportunities in the convenience sector. Sainsbury's and Morrisons have recently announced expansion plans in the forecourt arena.

Jo Whitfield, retail chief executive at the Co-op, said: "This is an exciting opportunity for the Co-op to expand its presence further in the convenience sector, which is one of the fastest-growing areas in UK grocery.

"This will enable us to test the franchise model and potentially pave the way for further expansion to move the Co-op brand and our own-brand food into new communities."

The Co-op's deal comes hot on the heels of its 25-store tie-up with McColl's to provide own-brand products, which The Grocer revealed earlier this month. The deal will see McColl's replace Nisa's own-label brand Heritage and the Independent own brand supplied by P&H with more than 900 Co-op products in selected stores across England and Wales.

Whitfield said the trials with McColl's and MRH demonstrated its "commitment to bring award-winning Co-op products to more customers and members around the country".

Karen Dickens, chief executive of MRH, added: "This pilot is an exciting development for MRH, and part of a wider move to increase the retail offering for customers at our sites. We look forward to working with the Co-op team as we pilot this model with them, and explore further ways we can ensure our customers time and again choose to visit MRH for their petrol and convenience needs."

Earlier this month, Sainsbury's CEO Mike Coupe said it was looking at further opportunities to licence the Sainsbury's fascia in a bid to reverse declining food sales. Sainsbury's is currently testing a seven-forecourt trial with Euro Garages.

In March, Morrisons announced plans to expand its 10-store trial of Morrisons Daily branches with Rontec to 40 more sites.