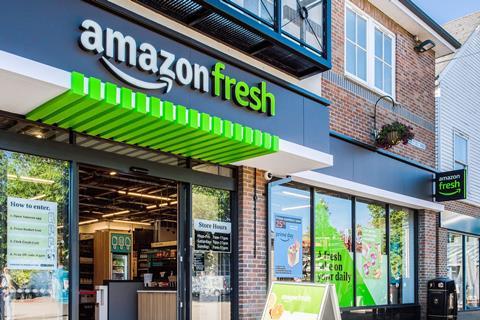 Amazon has undercut supermarket rivals to offer the cheapest basket in our latest online 33 price comparison survey.
It marked a return to winning ways for the online giant, which was only third cheapest in its previous appearance in August. Before that, Amazon had the lowest-priced basket in July, but would have been undercut by Tesco's Clubcard Prices.
This time, Amazon was £3.22 cheaper than runner-up Sainsbury's at £73.03. It offered the lowest price for 18 products, five exclusively so, including the Heinz Beanz & Sausages and little gem lettuce.
Sainsbury's was exclusively cheapest for four items, including the Lurpak and pizza.
Asda came in £4.35 more expensive than Amazon at £77.38 despite being exclusively cheapest for seven lines including the Oatly and Viennetta.
Tesco's delivery cost £80.59, though Clubcard holders would have received an instant discount of £5.67, taking it from fourth to second, just £1.89 dearer than Amazon.
Morrisons and Ocado came in at £83.19 and £84.41 respectively.
The real outlier was Waitrose. The upmarket retailer, which announced a £100m investment in prices this week, was £19.24 pricier than Amazon at £92.27.
Year-on-year inflation was just 7.6%, with no change overall compared with last month. There was a big divergence in terms of how individual retailers were affected. Waitrose, Asda and Morrisons all saw double-digit increases year on year while Tesco's prices were 7.8% up on February 2022 and Ocado was up 7.4%. In contrast, Sainsbury's and Amazon's prices were only 2.2% and 1.8% higher than a year ago.
The Elmlea cream was 41% more expensive year on year while the Batchelors soup was up 42% and Heinz Beanz & Sausages were 40% pricier.