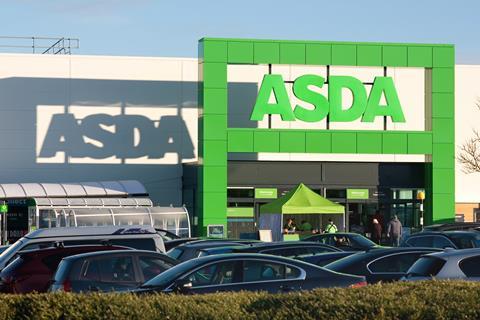 Asda has delivered a hat-trick of pricing victories in the penultimate week of the Grocer 33 year.

The Walmart-owned retailer undercut its nearest rival by £3 this week, cementing its dominance in the full-year period.

At £69.44, Asda offered the lowest price for 22 products and was exclusively cheapest for 11. All bar the Jackson's Yorkshire Bloomer were either fresh or own-label lines. These included the mushrooms, blueberries, cheese and onion sandwich filler and wafer-thin ham.

Asda also carried the most deals this week with 10 promos, eight of which were price reductions. Tesco had nine deals, Morrisons eight, Sainsbury's six and Waitrose five.

Tesco took the runner-up spot having come in a distant fourth last week. At £72.44 it offered the lowest price for 14 lines and was exclusively cheapest on the Air Wick room spray, apricots, large whole chicken and Melton Mowbray mini pork pies.

At £73.11, Morrisons took third spot. It was £3.67 more expensive than Asda and 67p more than Tesco. It offered the lowest price for 10 lines and, like Tesco, was exclusively cheapest on three: the Birds Eye Chicken Dippers, Chicago Town pizzas and guacamole.

Sainsbury's was just shy of a fiver more expensive than Asda at £74.36, as new CEO Simon Roberts officially took charge this week. It offered the lowest price for eight items and was cheaper than all its rivals on the tortilla wraps and the Wensleydale with cranberries.

Waitrose was well adrift of the pack this week. At £83.20 it was £13.76 more expensive than Asda, having offered the lowest price on just five lines. Its only exclusively cheapest line was the Cauldron tofu.

It was a mixed picture in terms of inflation, but collectively the retailers were 0.4% more expensive than last month and up 0.7% on last year.