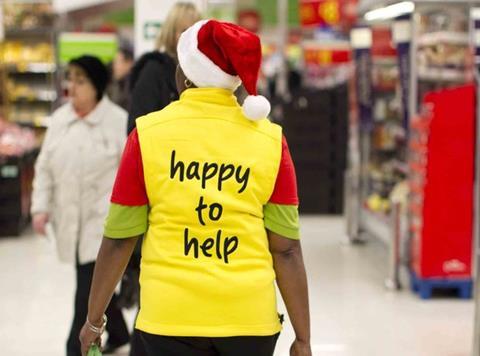 Asda has won our special Christmas Grocer 33 pricing survey, undercutting its supermarket rivals on a host of festive favourites.

At £116.77 the Walmart-owned retailer was £3.80 cheaper than runner-up Tesco. Asda offered the cheapest price for 20 items, 13 exclusively so.

It was cheaper than any of its rivals for the frozen turkey crown, brussels sprouts, cranberry sauce, stilton and mince pies, as well as the Christmas crackers - and Gaviscon.

However, bargain hunters will need to visit a range of stores to get the best deals.

Tesco was the place for stocking up on seasonal confectionery - among its four exclusively cheapest products were the Bendicks Mint Collection and the carton of Quality Street.

Morrisons was £7.78 more expensive than Asda at £124.55. This was despite selling the Courvoisier, Jacobs biscuits for cheese, Président brie, Linda McCartney vegetarian sausage rolls, parsnips and pork chipolatas cheaper than any rival.

Sainsbury's might have been the cheapest retailer for the own label premium cru champagne at £18, but overall it was £22.42 more expensive than Asda at £139.19. Based on a weight of 2.4kg, Sainsbury's turkey was £5.50 more expensive than Asda and it was also charging £3 more than its proposed merger partner for the Baileys. Price harmonisation cannot come soon enough.

Waitrose will be hoping customers tap into its quality message and look to trade up. Its £161.44 total was £44.67 more expensive than Asda.

At this time of year, retailers tend to ramp up promotional activity and there is certainly plenty of evidence of it here. A whopping 18 of the 33 lines were on deal at Tesco this week. This compared with Asda's 11, Waitrose's nine and Morrisons' eight. Sainsbury's had the fewest deals - just six.