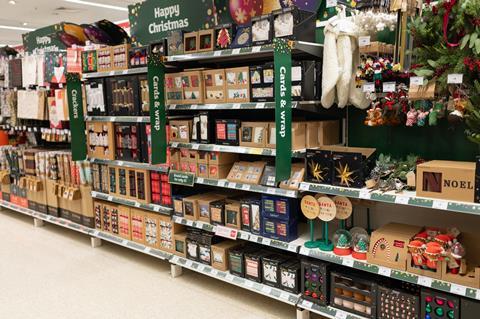 It was Sainsbury's turn to claim victory this week, with a tidy and well-organised shop. The Armagh store scored 75 points overall and had the best availability this week, with only two items out of stock.
It had a large car park and featured a bakery brimming with items. The tills were a little busy, with our shopper having to wait between two and three minutes and noting: "They could possibly have opened another till."
However the checkout assistant was friendly and helpful. In fact service was excellent across the board, with full marks for shop floor service. The staff were well dressed in full uniform and were easy to find.
But Sainsbury's was rivalled by Asda on service this week, which also scored full marks.
Asda Bootle came in second place with 67 points.
There were numerous floor staff who were always visible and helpful. "I could not fault them," said our shopper. "All I encountered were extremely helpful and friendly."
Our shopper had to queue for between four and five minutes to pay, with only three staffed checkouts in the store.
Being on the smaller side, at 16,100 sq ft, the store also offered a more limited assortment of products. There were seven items not stocked, which was confirmed by the "exceptionally friendly" staff.
Waitrose Romsey came third with 60 points.
The car park was very busy and our shopper had to drive around for about six minutes before finding a space.
There was an attractive display of flowers in the entrance to the store, but the rest was quite crowded and there was little room for displays.
The fruit & veg section was fairly well stocked but multiple stock cages made it tricky to navigate. There were more stock cages and steps around the store, often unmanned.
The store had an unusual layout with the chilled section spread along the back wall.
However, staff were never more than an aisle away. They were friendly and polite, and mostly used their handset to check stock.
There was also little waiting at the checkout and the assistant was polite and efficient.
Tesco and Morrisons both trailed this week.
Tesco Leicester scored 37 points whilst Morrisons Wellington came last with 35.
Tesco struggled on store standards. The aisles were narrower than most stores.
There were empty spaces in the veg section, and dog-eared magazines falling out of the racks in the magazine section.
The layout was unintuitive and our shopper felt she was doubling back on herself looking for items.
However, she was impressed by the customer service and felt staff were a credit to Tesco.
In Morrisons it was service that let down the shop. Our shopper did not see a single member of staff on the shop floor, meaning no one to ask for help locating items.
Again the layout was not very intuitive. Our shopper found the home section in the middle of the store a bit odd.
There were lots of seasonal promotions but these were very alcohol-based.
Meanwhile the area with party products looked like "a work in progress".
However, there was very little time spent queueing at the checkout and the assistant was bright and cheery – even though another member of staff was overseeing the assistant and talking to her throughout about "random" things.