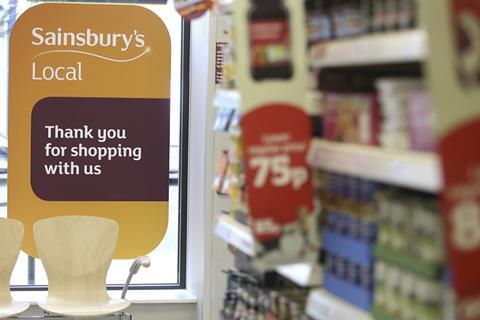 Sainsbury's put an end to Asda's eight-week Grocer 33 winning streak as it just edged out its Leeds-based rival.

At £70.02, Sainsbury's came in 50p cheaper than Asda, and picked up its sixth pricing win of the Grocer 33 year.

Last week the retailer reported broadly flat sales of £32.4bn for the year to 7 March, which it said was boosted by grocery sales that improved throughout the year on the back of investment in the consumer offer and lower prices across own label. However this week's victory was mainly down to a deep discount on the Dove body lotion. A save-£3 offer meant that at £3.50 it was at least £3.45 cheaper than any of its rivals.

As well as that key deal, Sainsbury's offered the lowest price for seven items and was exclusively cheapest for four. The three other exclusively cheapest lines were the Bertolli spread, Jazz apples and Peperami minis.

For a second consecutive week there was little to split the big four. Asda, Morrisons and Tesco all offered the lowest price for 13 lines. Asda and Tesco were exclusively cheapest for seven lines and Morrisons six.

Morrisons claimed third spot. At £72.38 it was £2.36 more ex-pensive than Sainsbury's. It also carried the most promotions this week with 11. Asda had six offers, Sainsbury's and Tesco had four each and Waitrose only one.

Fourth-placed Tesco was £2.88 more expensive than Sainsbury's at £72.90.

Waitrose was considerably more expensive than its rivals, coming in £13.62 higher than Sainsbury's at £83.64.

The upmarket retailer offered the lowest price for five items and was exclusively cheapest on the long grain rice. However it was considerably more expensive on items such as the chicken thighs and the PG Tips tea bags.