When suppliers, commentators and general insight-mongers began hyping low & non-alcoholic drinks as the next big thing some years ago, the prospect was not met with widespread enthusiasm from all corners – including in the drinks industry itself.
Secretly of course, some wondered whether it was time for a long look in the mirror and a dry – or at least a slightly less moist – January. Maybe Friday mornings didn't have to be as brutal thanks to a few too many post-work bevvies.
But even as sales steadily grew and big brewers like Heineken began raking in the cash, behind closed doors many still shrugged. This, after all, was Great Bloody Britain. The land of the pint! The home of the hangover! The spiritual birthplace of the sloppy 2am kebab on your way home! Get out of here, softies!
Even when an army of new, innovative suppliers hit the shelves and huge companies like Diageo began ploughing millions into low & no acquisitions, still they mocked. "There's no way it will ever catch on", they laughed. "Look at these fools, paying £30 for a bottle of flavoured water!"
They're not laughing any more.
Low & no has utterly exploded, with sales rising 50.7% to £217.1m over the past year, according to Kantar [52 w/e 21 February]. It's small compared to total booze, yes, but so are entire other categories of fmcg. As it stands, the low & no naysayers have been proved thoroughly wrong. The market has spoken.
Admittedly, low & no isn't quite such a fun trend as the swathe of craft brewers who gleefully dislodged their complacent mainstream rivals before outrageously selling out themselves a few years ago.
But credit where credit is due: the low & no sector has earned its title as quite possibly the most exciting area of drinks right now, certainly when it comes to innovation. Moderation-inclined shoppers can now access a weird and wonderful array of virtuous drinks that continue to put the drinks industry's past alcohol-free efforts to shame.
The question is: are retailers getting it right? For a category that lends itself to on-the-go and logically should be sold chilled, many stores are yet to promote it beyond the rank of ambient.
There also remain questions as to how to merchandise – should it be considered a subcategory within the alcohol fixture? Should it be split out? What kind of cross-category opportunities are there?
These issues are particularly pertinent for convenience retailers, for whom shelf space is often a scarce commodity. With facings at such a premium, the pressure is on.
Which is why this month's Convenience Mix podcast is centred on the untapped opportunity for low & no in the sector. In it, we've looked at not just the size of the opportunity, but the category's challenges and the underlying consumer trends and needs behind its success.
Because if its current trajectory is anything to go by, this category is not something anyone wants to miss out on.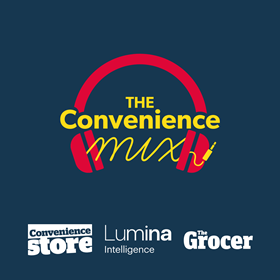 Don't miss episode three of the Convenience Mix podcast. This week, our experts discuss the low & no alcohol category and how retailers, manufacturers and wholesalers are adapting. Listen now.


Daniel is The Grocer's food and drink editor and is responsible for our product coverage across all fmcg categories.

Daniel has written about food and drink for the majority of his career: prior to joining The Grocer in 2017, he covered food and drink news on pub industry title The Morning Advertiser, and wrote features for VICE magazine.

Follow Daniel on Twitter: @WoolfsonExists