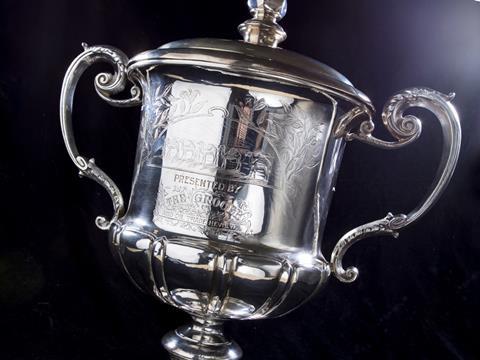 The Grocer Cup is now open to nominations from readers of The Grocer.
The winner of the coveted Cup will be chosen by judges from a poll of online nominations and will be revealed at the IGD Awards in London's Tobacco Dock on Thursday 7 November.
Each year, the trophy is awarded to an outstanding leader for their contribution to the industry over the past 12 months. For many it is the pinnacle of their career, with former winners including industry icons such as Iceland founder Sir Malcolm Walker, Mars boss Fiona Dawson, Bestway chairman Zameer Choudry and last year's winner, Bidfood CEO Andrew Selley.
The Cup is awarded to a senior industry figure whose outstanding leadership in the past year has inspired their teams to achieve exceptional results and made the greatest impact on their business and the wider trade.
For the first time in The Grocer Cup's history, we will be accepting nominations for any candidate, with a panel of independent judges then convening to decide the ultimate winner. The deadline for your nominations is 11 October.
Adam Leyland, editor of The Grocer, said: "There have been some hugely impressive individual performances from the captains of this giant industry, involving brilliant turnarounds, massive business wins, rapid sales growth, huge share price gains, game-changing mergers and acquisitions, and gamechanging entrepreneurship and enterprise. We can't wait to hear your nominations."
We're looking for nominations from all readers of The Grocer.
So tell us who you think should win and why. It could be a colleague you work with, a customer you have seen at close quarters, or a figure you have admired from afar.
Send us your nomination using the form below or click here.