Here we celebrate the winners from all the accredited products, showcasing the best across 17 categories, from alcohol to Christmas.
Watch the full awards ceremony here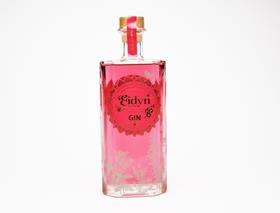 Eidyn Premium Scottish Cherry Blossom Gin
Aldi
Packed in a delightfully ornate bottle, this fruit-flavoured gin is made for Aldi by The Old Curiosity Distillery, in Edinburgh. All the botanicals are grown and hand-picked from the distillery's own garden. Our judges called the small-batch tipple a "standout product", with a "liqueur-like" taste that made it ideal for consumers who like a sweeter gin.
Bakery & Cakes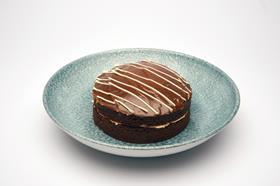 Extra Special Sticky Toffee Cake
Asda
With its indulgent toffee topping, this hand-finished cake effortlessly delivers on taste and texture. A bakery twist on a classic hot dessert, it is rich, moist, fruity and gently spiced. It was a "really good all-round cake", our judges said, while the spice "helps to offset the sweetness" to provide a superb balance of flavour.
Burgers & Sausages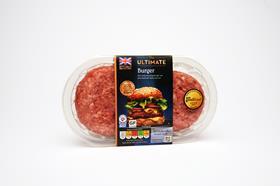 Specially Selected The Ultimate Burger
Aldi
Aldi's take on the barbecue staple is made with British brisket and chuck, bone marrow and fermented rice – a combination of ingredients that provides richness and a pleasing umami taste. Our judges highlighted the choice of beef cuts, its "really good meat flavour", "juiciness" and "premium feel".
Cheese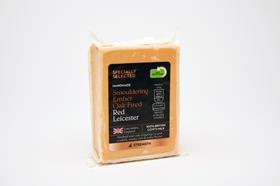 Specially Selected Smouldering Ember Oak Fired Red Leicester
Aldi
"When oak smoked, our classic red leicester transforms into quite something else," says Aldi. It's made with 100% British cows milk and comes in 100% recyclable packaging. Our judges were especially delighted by the cheese's flavour, describing it as "deep and robust" and "very rounded and full".
Confectionery/sustainability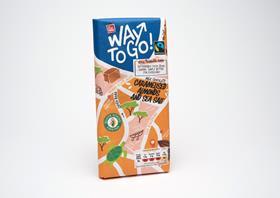 Way to Go Caramelised Almonds & Sea Salt Milk Chocolate
Lidl
This Fairtrade chocolate bar is made with sustainable Ghanaian cocoa. The altruistic credentials – which also secured it top prize in the Sustainability category – are matched by its stylish looks. Eye-catching packaging tells the story of the product and its mission, while the chocolate itself, judges found, was "creamy and very moreish".
Deli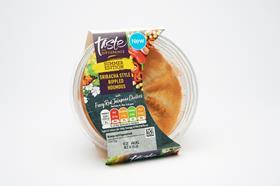 Taste the Difference Summer Edition Sriracha Style Rippled Houmous
Sainsbury's
This beautifully presented seasonal dip had the highest quality aroma, flavour and texture, judges said, also applauding the pack's attractive cardboard sleeve. Overall, "good value for money" at £2 for 200g and incredibly appealing, they added.
Desserts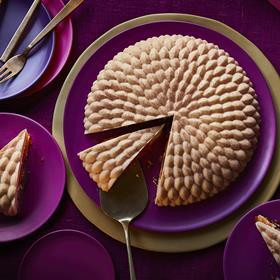 No.1 Blood Orange & White Chocolate Quenelle
Waitrose
Here is Belgian white chocolate mousse with a centre of tangy blood orange compote, on a Belgian chocolate base studded with cranberries. Part of Waitrose's range for Christmas 2022, this striking dessert was a smash with judges. It was "an amazing product" and "a real treat", with a "lovely" balance of flavours.
Festive Savoury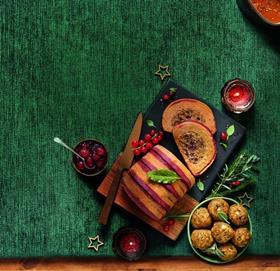 Plant Menu No Turkey Crown with Crumb
Aldi
Aldi's contribution to a vegan Christmas includes this sliceable centrepiece. It's described by its supplier as a "turkey-style soya joint". Filled with cranberry and chestnut stuffing, it's topped with a smoky cranberry & herb crumb. Our judges described it as "absolutely delicious" and "great value" at £3.99.
Festive Sweet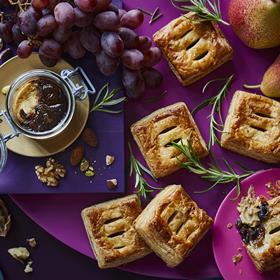 Heston's Pear & Fig Mince Pies in Triple Cheese Pastry
Waitrose
Waitrose has claimed a market first with this posh "sweet and savoury mince pie hybrid" – developed "to deliver a twist on the familiar". Our judges were deeply impressed by this "really innovative" festive treat – from the "excellent" pastry and "great balance of flavour" to its value for money (at £3.50 for six pies).
Fish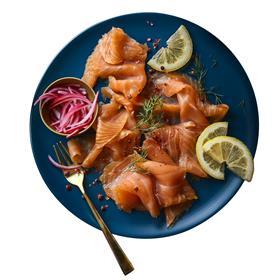 No.1 Whisky Smoked Salmon
Waitrose
Waitrose's winning product, added for Christmas, is salmon cured in Speyside malt scotch and smoked over oak chips from barrels used for whisky production. "Alcohol flavoured and cured is a key trend at Christmas," Waitrose explains. Praise from our judges focused on the "great texture" and "good smoky flavour".
Frozen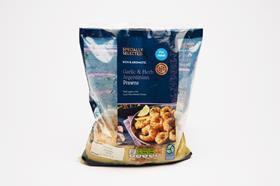 Specially Selected Garlic & Herb Argentinian Prawns
Aldi
This 250g bag of Argentine red shrimp promises to be "rich and aromatic". Judges found the garlicky prawns had "a lovely flavour", making them good value at £4.49. While "slightly chewy", the prawns "would be good with pasta or rice". Overall, the product was very much in line with Aldi's other frozen seafood offers and highly appealing, our panel agreed.
Home Baking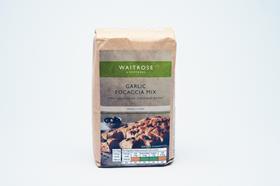 Garlic Focaccia Mix
Waitrose
Lockdowns may have driven a surge in home baking, but UK shoppers are "still looking for convenience", Waitrose says. Hence this Garlic Focaccia Mix, which requires only olive oil, water and sea salt. Judges heaped praise on the finished loaf, with comments including "authentic flavour", "really lovely", "impactful", "fun" and "garlic bread heaven".
Meat & Game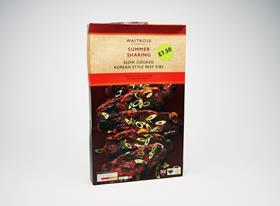 Summer Sharing Slow Cooked Korean Style Beef Ribs
Waitrose
This outstanding product, says Waitrose, offers "an on-trend flavour profile and galbi-style ribs, which are authentic to Korea". They arrived in time for summer after discussions on social about Korean galbi ribs increased 24% year on year, the retailer adds. Judges said they were excellent quality, succulent and superbly balanced in flavour.
Poultry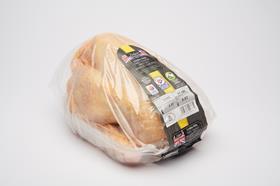 Deluxe Corn Fed Free Range Whole Chicken
Lidl
Our judges were bowled over by this £3.99-per-kilo product. They described it as a "quality roast chicken". It was "tender, cooked well and had a great cooked colour". Not to forget the "lovely aroma" and "juicy texture". All in all, our panel felt this was an excellent example of a tasty, unfussy and great-value option.
Pork
Slow Cooked Mexican Inspired Pork Al Pastor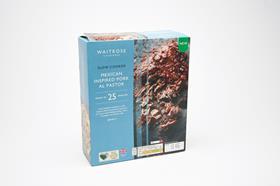 Waitrose
Brits are on the hunt for "authentic Mexican recipes that are lighter and healthier", Waitrose says. To that end, the grocer added this pork shoulder, slow-cooked in a mild chipotle rub with salsa. Our judges said the product was "superb tasting" and of much higher quality than the on-pack photography suggested.
Ready Meals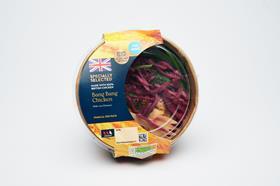 Specially Selected Ready to Eat Bang Bang Chicken
Aldi
This colourful ready meal from Aldi can be eaten hot or cold. It combines turmeric rice, black rice, black beluga lentils and black turtle beans topped with chicken breast, bang bang-style sauce, spinach and pickled red cabbage. Our judges said it was "very tasty" and "filling" with a "good mix of textures".
About the awards
To qualify, products needed to be completely original, new to the retailer, or with new packaging or a new recipe or formulation. In a tasting and testing process lasting for three days, our expert judges came across some brilliant new products. Of the hundreds of products accredited with gold, silver and bronze medals, the products featured here were chosen from among gold medal winners as the outstanding products in their respective categories.
Details of all the accredited products, together with feedback reports from the judges, and logos for use on packs, will be sent to retailers and their suppliers (where known) in the next few days. "Sales of own-label products have come storming back since the pandemic," said Adam Leyland, The Grocer's editor-in-chief. "Retailers and suppliers have responded magnificently with their innovation and range management and I've no doubt the own-label world will evolve further."
The Grocer Own-Label Awards 2022: the winners
1

Currently reading

The Grocer Own-Label Awards 2022: the winners

2