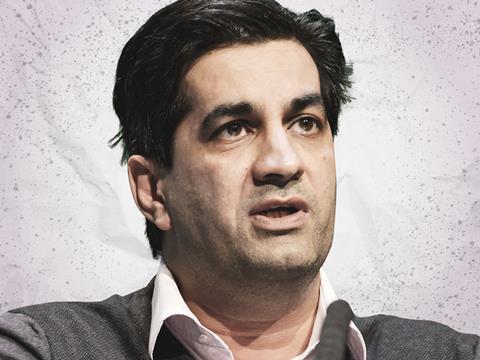 38. ↓

Ranjit Singh

CEO, 2 Sisters

Last ranked: 36

Facing off what he called the "toughest commercial environment" for years, the 2 Sisters CEO has grown the food manufacturing business into the UK's largest food and drink player, according to the OC&C Global Index 2015. And it's meant tough decisions.

In 2013 a reported 600 jobs were lost as Singh closed the group's "unsustainable" Suffolk chicken processing plant. A year later he closed the Avana Bakeries site after the loss of a major M&S supply deal. And in 2015 the Letham poultry site followed suit.

Unfortunate but necessary moves. And Singh also withdrew from any categories that failed to turn a profit, announcing an exit from cakes and salads. The restructure led to a painful 8.2% drop in sales in 2014, but Singh is positive these major changes will pay off. And he recently announced a £150m investment to "revolutionise" the manufacturer's supply chain, which he believes will see a return to growth in the coming months.

Signs of progress are already there. His chilled business and branded sales have seen small growth of 1.9% after major contract wins.