All the big tobacco companies have committed to selling fewer smokes. Are they genuine? And do their plans to move sales elsewhere add up?
Altria is 'Moving Beyond Smoking'. Philip Morris is delivering a 'Smoke-Free Future'. British American Tobacco is building 'A Better Tomorrow' and Japan Tobacco International is 'Building A Brighter Future' with "less risky products". Meanwhile, Imperial is making a "meaningful contribution to harm reduction" through its next-generation products.
Pick apart the corporate speak and it seems Big Tobacco is ditching the fags and reinventing itself. "Why are we doing this? Because it's the right thing to do," said PMI, which this year announced its ambition for smoke-free products to account for more than 50% of its total net revenues by 2025.
Few could argue with that. According to the World Health Organization, tobacco kills more than eight million people each year. More than seven million of those deaths are the result of direct tobacco use, while around 1.2 million are the result of non-smokers being exposed to second-hand smoke. As WHO puts it: "The tobacco epidemic is one of the biggest public health threats the world has ever faced."
In England in 2020, there were 74,600 deaths attributable to smoking, according to NHS Digital. That's more than Covid. "What makes this doubly tragic is that [lung cancer] is a cancer [that exists] almost entirely to profit a small number of companies that make up the cigarette industry," England's chief medical officer Chris Whitty said in a lecture in May, "where the model is companies addict people very early in their lives and keep them addicted to a product the company knows will kill many of their customers."
So it's to be welcomed that PMI and its rivals are, as Kate O'Dowd, Head of Commercial Planning UK & Ireland at Philip Morris Limited, explains, "committed to replacing cigarettes with science-based better alternatives for adults who would otherwise continue to smoke."
But can the tobacco giants really kick the habit of a lifetime making millions from cigarettes? Why are they changing now? What will they do instead? And will they succeed?
While Big Tobacco's smokeless commitments are on the face of it noble, they come in the context of an ever tougher market for cigarettes.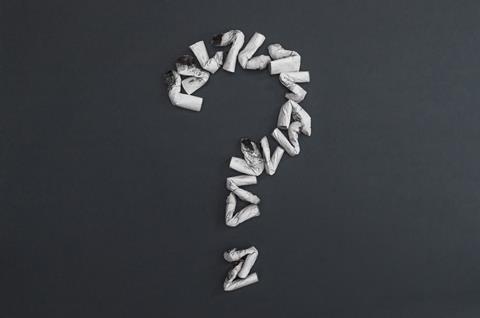 In the UK, fewer and fewer people are smoking each year. The latest available ONS figures show 14.1% of UK adults were smokers in 2019, which equates to about 6.9 million people and "continues the trend in falling smoking prevalence since 2011". According to ASH, a million more Brits have stopped smoking since the pandemic hit. It's a similar story around the world. Euromonitor forecasts a 10% loss in volume sales globally by 2025.
As consumers are increasingly stubbing out the smokes, governments are getting tougher on cigarette makers. Since it came into force in 2005, the WHO's Framework Convention on Tobacco Control has been the basis for governments worldwide to introduce stricter measures. In the UK – where the government is targeting a smoke-free Britain by 2030 – laws have stipulated the need for on-pack warnings, removal of branding, bans on smoking indoors, point of sale displays, advertising and sponsorship.
Last year, that was intensified by a ban on menthol-flavoured cigarettes. And legislators want to crack down further. Earlier this month, in an amendment to the Health and Care Bill, MPs proposed a range of measures, including health warnings on individual cigarettes, the inclusion of a health warning leaflet in every pack, and an increase in the age of purchase to 21.
That doesn't mean Big Tobacco has given up on shifting ciggies. Despite tobacco ad bans in many countries, PMI and BAT ploughed $105m into Formula 1 sponsorship deals in 2021, industry watchdog Stop found. Meanwhile, multiple studies have shown graphic warnings on packs influence smokers' intentions to quit smoking.
These intentions aren't always followed by action, but the combined effect is undeniable. "Governmental actions, combined with the diminishing social acceptance of smoking and private actions to restrict it, have resulted in reduced industry volume in many of our markets, and we expect such factors will continue to reduce consumption levels," PMI says.
"Our financial results could be significantly affected by regulatory initiatives, resulting in a significant decrease in demand for our brands," it adds.
To different degrees, the big five tobacco companies are pursuing alternatives to tobacco sticks with some success.
What 'beyond smoke' moves are the big five making?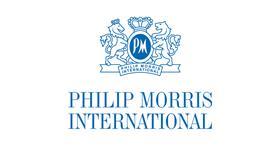 PMI
PMI has developed several heat-not-burn tobacco products under its Iqos brand. Launched in 2016, Iqos devices are currently available in 67 markets worldwide.
PMI estimates 14.7 million smokers have already switched to its Iqos HTPs and stopped 'combustible' smoking.
Its acquisition of three pharmaceutical firms – Vectura, Fertin Pharma and OtiTopic – is perhaps a more surprising way of achieving its goal for 50% of revenues to come from smokeless products. PMI says it's a move into "self-care wellness".
JTI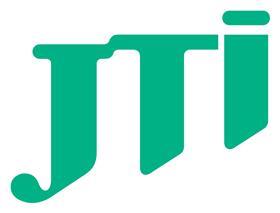 JTI offers two non-combustible tobacco products: heated tobacco brand Ploom and vaping brand Logic, which has products covering cig-a-like, closed tank and open tank system devices.
The company says that between 2015 and 2020 it has invested $2bn in research & development for the category.
With the emergence of reduced risk products "there comes a new area for growth" and the opportunity to sell to "a wider range of consumers" CEO Eddy Pirard says.

Imperial
Imperial is making plays in all combustible tobacco alternatives. Its heated tobacco device Pulze has market trials currently underway in both the Czech Republic and Greece.
It is represented in the vaping category by the pioneering brand Blu, which celebrated its 10-year anniversary in 2019 and has established positions in the US, the UK, and France.
Through its Skruf brand, it has a "strong position" in snus, an oral tobacco product with a long history of use in Scandinavia.
BAT

An industry pioneer in heat-not-burn technology, which it introduced via its Reynolds American division in the 1990s with its Eclipse brand of e-cigarette, BAT has since invested billions in reduced-risk products like its Glo brand of heated tobacco and Vuse (formerly Vype) vaping brand – which was the UK's bestselling in 2020.
In March, BAT acquired a 19.9% stake in Canadian cannabis producer Organigram, a move that would "deepen its understanding of this rapidly expanding and evolving area".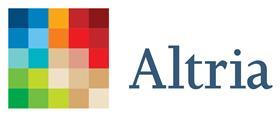 Altria
In late 2018, Altria announced an offer of $12.8bn for a 35% share of Juul Labs, makers of the Juul closed system vaping devices. It paid a high price – with its valuation being double what it was worth a few months previously.
Altria, which ditched its own MarkTen e-cigarette brand in the deal, has seen its stake only fall in value thanks to an FDA crackdown on vaping, and allegations of anticompetitive behaviour and misleading health claims.
It also sells oral tobacco and nicotine pouches.
In vaping, BAT-owned Vuse, JTI-owned Logic and Altria-backed Juul grew the most among all brands in the UK in 2020, the latter adding £16.9m [Nielsen]. Market leader Vuse (formerly Vype) grew by 59%.
"The tobacco industry now has some highly popular products," says James Dunworth, co-founder and chair of E-Cigarette Direct. "I consistently see 'Big Tobacco' vape products having high search volumes online."
However, their success in vaping may be overstated, given that data largely looks at sales through the mults rather than independent shops. "It is important to understand just how little of the vape market is captured by the major market analysis tools, as they make the significance of tobacco players seem much larger than it really is," says Liam Humberstone, engagement and stewardship lead at IBVTA, and technical director at vape chain retailer Totally Wicked.
Their products have been "rather run of the mill" and hardly "sector disturbing" he adds, a result of their sheer size. It's an advantage when overcoming regulatory hurdles, like the current crackdown by the FDA in the US, Humberstone adds, "but it means that they are unable to react with much agility to market changes".
The big players have also dabbled in heat not burn (HNB) products, which still use tobacco. Philip Morris' Iqos is thought to be the largest such product. The category has had little impact in the UK, with prevalence of less than 1%, according to ASH. Overall, to date "we haven't seen a huge impact on the sector" says Sandy Chadha, CEO of 88Vape owner Supreme.
"The losses that tobacco businesses make in promoting reduced harm products are being subsidised by the sale of products that cause great harm"
But HNB is far more popular in other markets, particularly Japan and Russia, and it is expected to see a "dynamic performance up to 2025" according to Euromonitor analysis.
Combined with their vaping presence, it's a savvy strategic move. "When vaping hit a critical mass, tobacco companies started buying vape companies and investing in vaping and HNB technology," says Dunworth. "This gives them a chance to continue to control the nicotine market, aided by regulations in some countries which only tobacco companies are able to comply with. It's a move which, in the long term, is essential for their survival."
Pharmaceuticals have been another area of strategic interest, as seen by PMI's Vectura deal in September. But that has its downsides. The link with PMI risks the inhaler maker's access to grants, links with academia, its ability to publish in journals, retain talent and crucially long-term patient outcomes, warns NGO Tobacco Free Portfolios. Vectura has also been blocked from sponsoring and appearing at a number of conferences.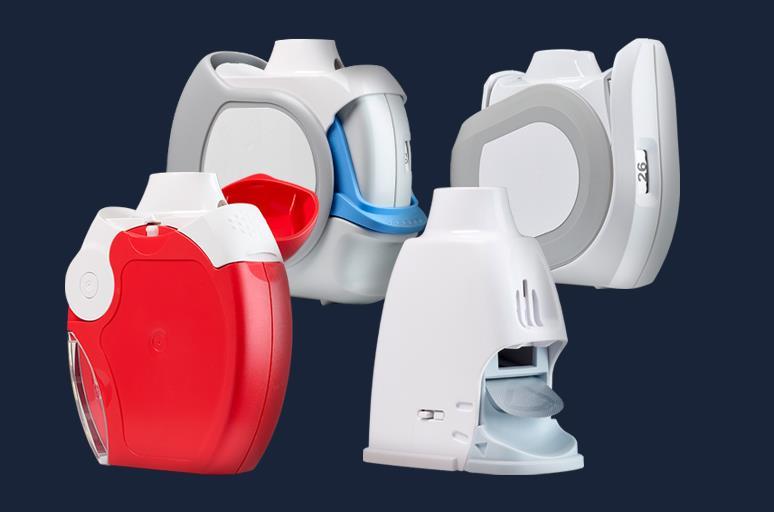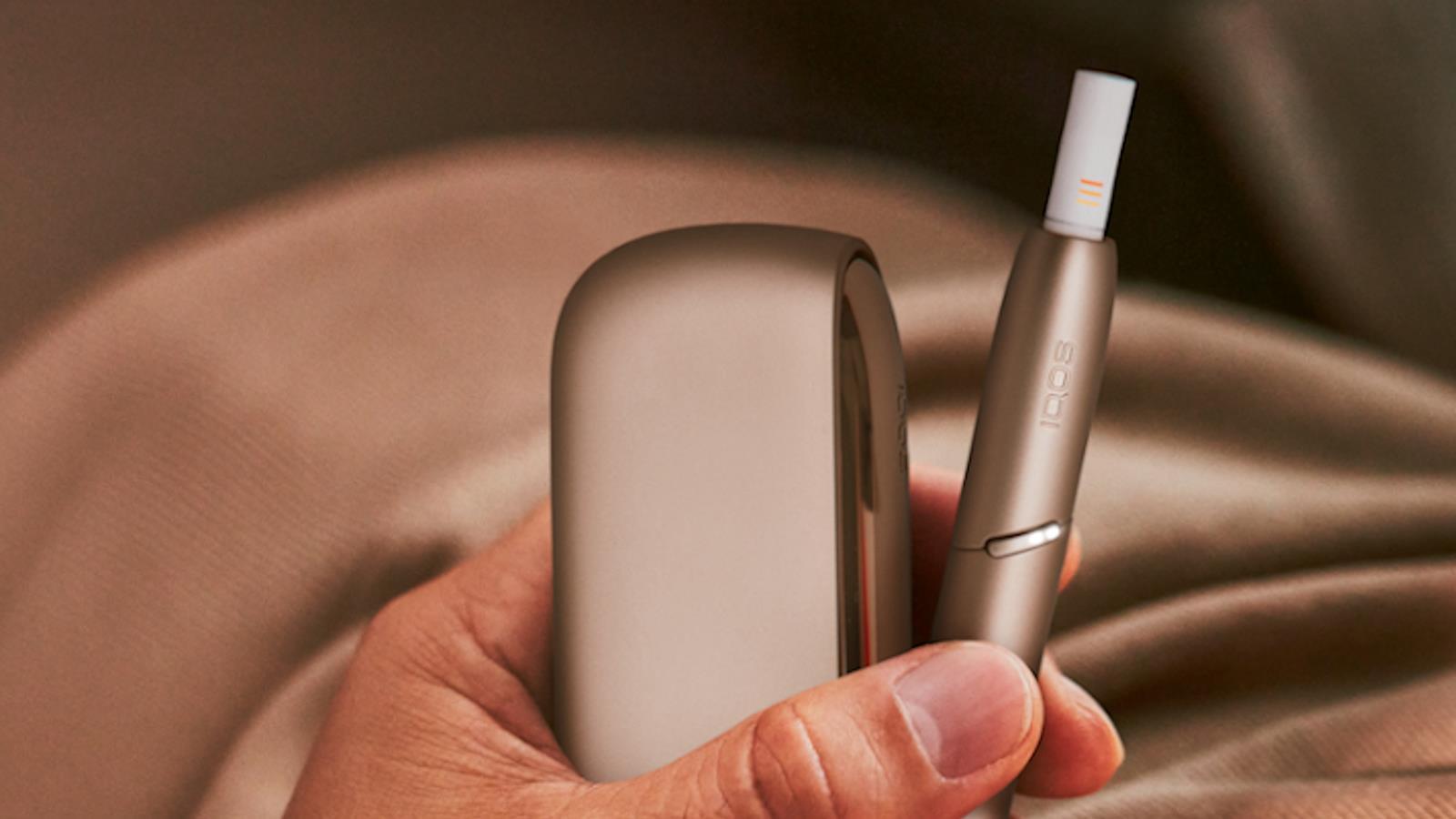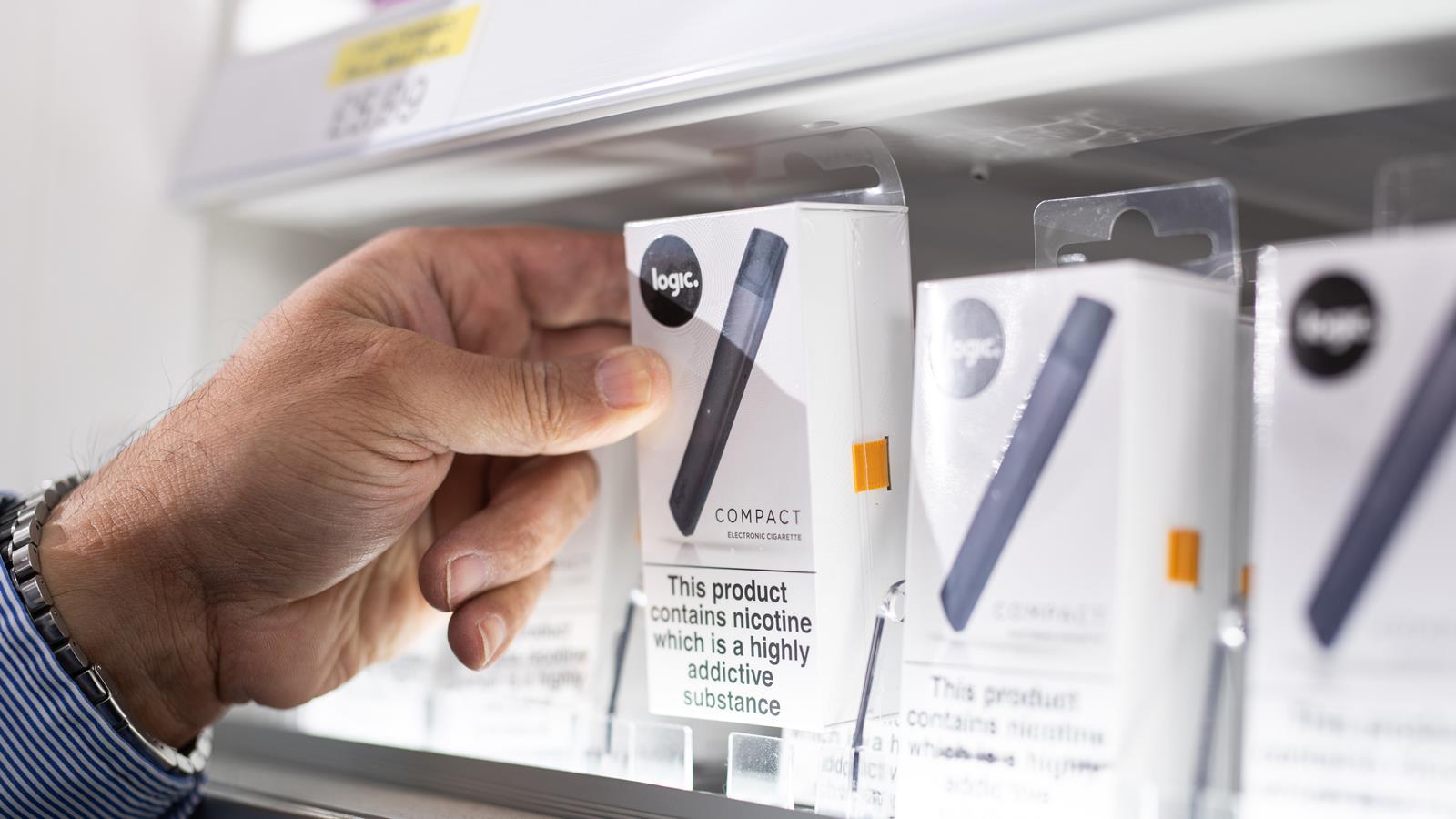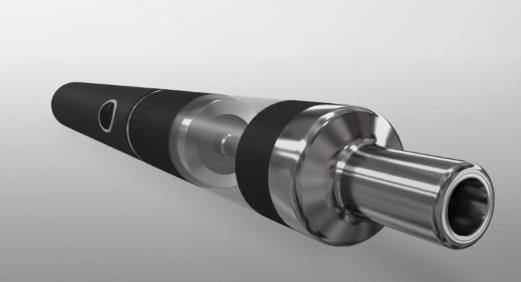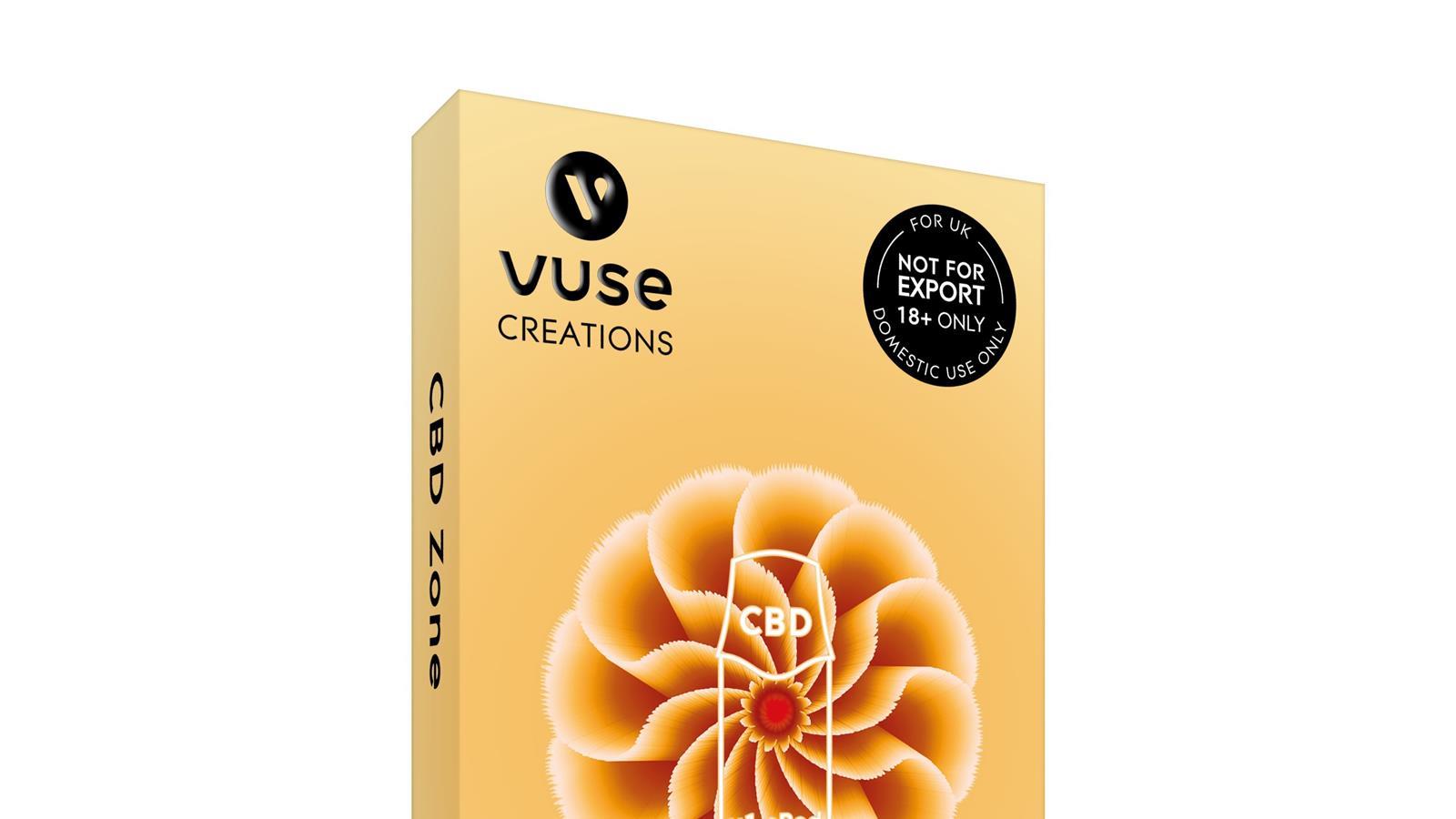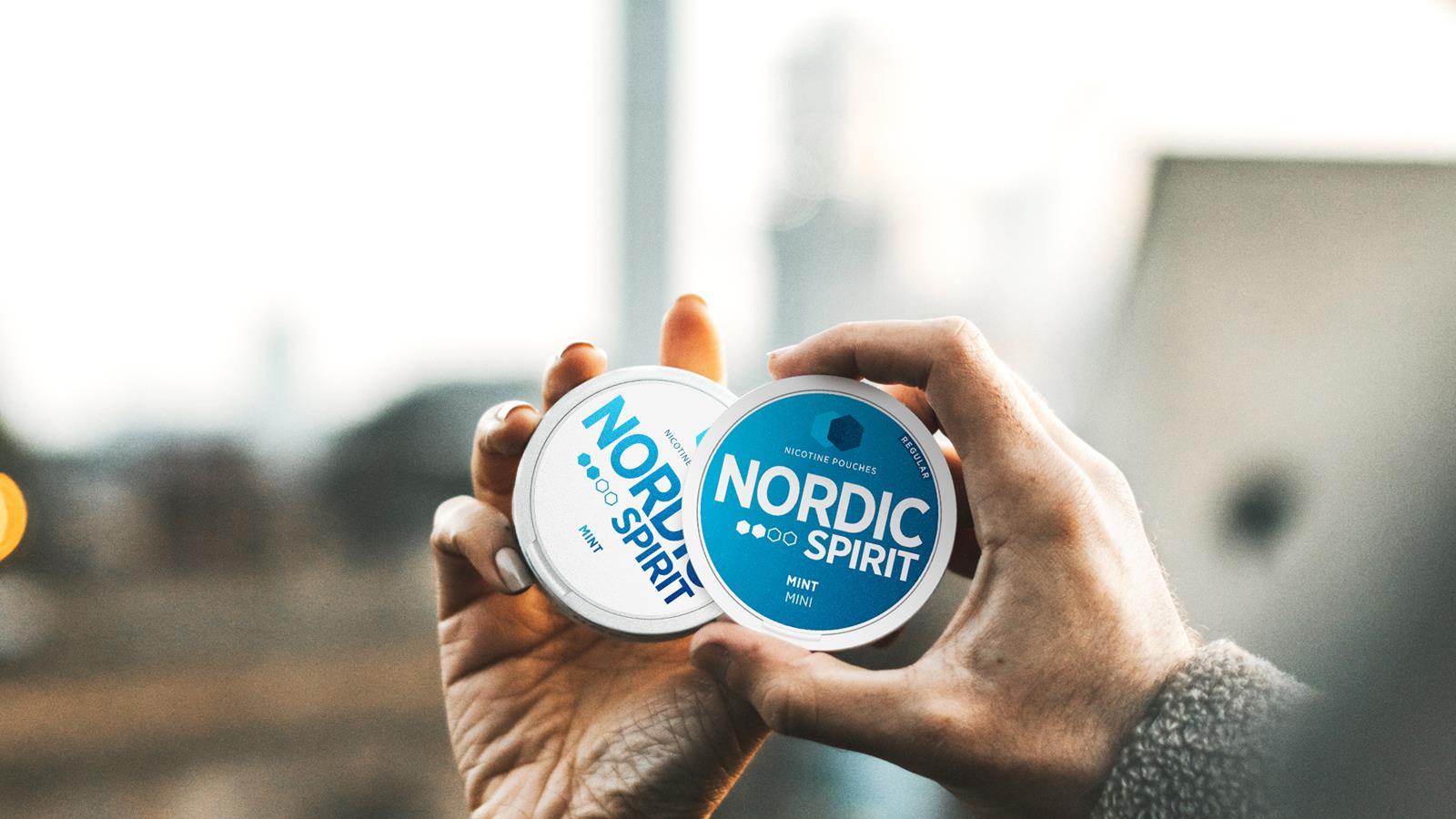 Medical devices | Given its wealth of expertise in the area, PMI's move into "innovative inhaled drug delivery solutions" through its Vectura acquisition makes sense, but is controversial.
Heat not burn | Users insert a cigarette-like stick into a vape-like device, which heats but doesn't burn the tobacco to create an aerosol that the user inhales. It's less risky than combustible cigarettes, makers claim.
Closed system vapes | These vaping devices operate using 'pods' of nicotine-containing juice. Systems are sold cheaply – and widely in the mults – but are only compatible with specific brands' pricey refills.
Open system vapes | Big Tobacco was cautious of 'open tank' systems – devices that can be refilled with juice made by anyone. But they now have rolled out devices in a space independents have a long headstart in.
CBD | Vaping CBD is "part of the future" BAT says. It's run a very small trial selling flavoured CBD pods for its Vuse vaping device, swapping nicotine buzz for "sensorial enjoyment".
Oral nicotine | A Scandinavian favourite, tobacco-filled pouches are placed on the gums, which absorb the nicotine. There are numerous products available, including tobacco-free options.
Persistent smokers
There is also the question of whether Big Tobacco truly wants to kick the cigs, given the market is still sizeable and lucrative. Vaping is still less popular than smoking in England across every demographic, according to ONS figures. Around 6% of the population vape, or 2.7 million adults – less than half the smoking population.
"It is important to remember that in the UK, smokers still outnumber current vapers that no longer smoke by a huge margin, and the losses that tobacco businesses make in promoting reduced harm products are being subsidised by the sale of products that cause great harm," says Humberstone.
Plus, let's not forget that smoking rates vary wildly by market. Nearly a fifth (19%) of the global adult population still smoke, according to Euromonitor. And volumes aren't falling everywhere.
Bangladesh, India, Vietnam and Egypt are among the top global markets for Big Tobacco, and Euromonitor forecasts they will see both volume and value growth up to 2024, "as smoking populations in these markets remain stable and their economies strengthen".
Looking at financial statements, Big Tobacco certainly seems positive about their prospects. Altria tells investors its "strong core businesses" offer "strong long-term potential". BAT grew combustibles revenue by 2.8% in 2020, up a further 5.8% in the first half of this year, thanks in part to "emerging market recovery". JTI expects to "continue gaining market share globally both in combustibles and in RRP". Today, cigarettes make up to 84% of total value sales of all smoking-related products, according to Euromonitor.
"So while the move towards a 'smoke-free future' might be genuine, fiduciary responsibility will mean the pace is slow, perhaps even reluctantly so, if controlled by the tobacco industry," Humberstone adds. He reckons combustible tobacco has "10 to 20 years left to run in the UK as harm reduction is embraced".
But globally it could be a different story: "The tobacco industry could still be in the business of selling combustibles in many places 50 years from now or more. It will of course know this is their most profitable future."
Turns out it's not just consumers that find it so hard to kick the cigarettes.