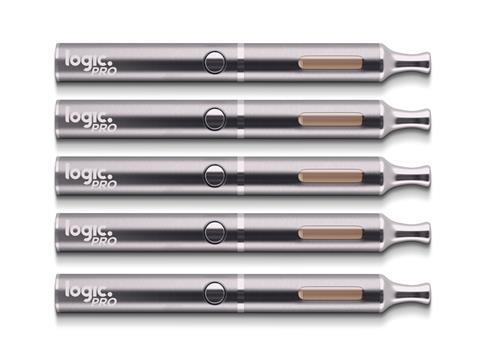 Global tobacco company JTI is rolling out Logic PRO, its 'tank' e-cigarette, to the UK and supporting it with media campaign.
Starting on 1 May, TV and outdoor activity will promote the ergonomically designed vaping device that uses 'integrated coil technology' and pre-filled Logic PRO e-liquid capsules, which are available in different nicotine strengths and four flavours: Brazilian Bold Tobacco, Ice Fjord, Red Cherry and White Vanilla.
The e-cig features a window to keep an eye on the level of the e-liquid, a long-lasting battery with quick charge and a five-click lock/unlock function, allowing the user to secure the device safely between uses.
The Logic PRO is already a hit in the US, said Jeremy Blackburn, JTI's head of communications, adding that the device "offers vapers a sleek design, ease of use, the latest technology and, above all, quality from a brand they can trust".
It offers "premium vaping at an affordable price" he said.