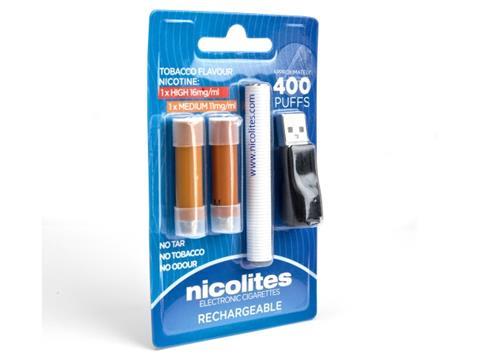 Leading UK electronic cigarette maker Nicolites is expanding into Poland after noticing a growing demand for its products from Polish customers on its website.

Nicolites has secured listings with retailers and distributors to stock its products across Poland and set up a dedicated Polish website. Nicolites products have gone into M&L Delikatesy and Carrefour Express stores in Poland and will hit Spar Poland stores in the next few weeks.

The manufacturer is also currently looking into the possibility of expanding into other European territories. It currently has a presence in the Republic of Ireland and Portugal.

"Our launch in Poland comes in response to the exceptional demand from across Europe than we experienced from customers visiting our UK website. As a result, we have responded by embarking on a very exciting period of expansion into Europe and beyond. We expect to sell thousands of products via our new dedicated website," said Nicolites sales director Birju Pujara.

"Our growth strategy will see us entering other European markets, which means that many millions of smokers will have the option of switching from traditional tobacco cigarettes to Nicolites."

Nicolites is one of the biggest e-cigarette brands in the UK, with three of the top five SKUs, according to the latest figures from Nielsen. Nicolites cartomisers are in second place with retail sales of £25.3m and its disposable e-cigarette is in fourth place with sales of £5.8m.