The Top New Talent awards 2017 celebrated an astonishing diversity of young talent working across food and drink
Four years ago The Grocer unveiled grocery's loudest ticking timebomb.
As too many skilled workers headed for retirement from the industry, far too few young people were being recruited to fill in the gaps left behind - a trend that threatened to derail the booming sector.
And so our Top New Talent awards was born, intended to showcase both the huge opportunities this £200bn+ industry offers but also the diversity of young talent already making waves within its three million-strong workforce.

Each year since we've unearthed a plethora of super talented young business executives, both passionate about their roles in the industry, and hugely ambitious to rise through its ranks. And 2017 was no exception.
Gathered in the vaults of the Royal Society of Arts on Monday - in front of a select group of CEOs and managing directors from leading grocery retail players as well as sponsors The Advocate Group and InventaBrand and winners from previous years - the class of 2017 were presented with their trophies by Adam Leyland, editor of The Grocer.

"This is my favourite event in The Grocer calendar," said Leyland. "It's incredibly inspiring. And significantly that's because it's about people. We're celebrating here the next generation of superstars in food and drink. You're making your way, with aplomb, in this endlessly fascinating, constantly changing, highly challenging and hugely important industry. And there can be no greater thrill than to witness the journey you are on."

The winners - whose dizzying career paths are captured over the next eight pages - included buyers, entrepreneurs, product developers, marketers and store managers - and that's to name only a few of the dizzying diversity of roles represented in the class of 2017. And it's diversity that is one of the great strengths of TNT, said Leyland.


"We immediately realised what a hugely successful event this was from the very first class, back in 2013. It was the buzz in the room, these brilliant young things, excited to be here and working in grocery, and seeing them seize the opportunity of this event with both hands.

"It isn't just about celebrating. At TNT there is a mutual respect and an appreciation of the value of hooking up with and hanging out with high achievers in other roles. As much what you have in common - drive and ambition, making waves and making a difference - Top New Talent is a networking event like no other, in which new friends and useful contacts can be made, fuelled by a powerful combination of adrenaline, social media and booze!"
---
Top New Talent 2017 was sponsored by: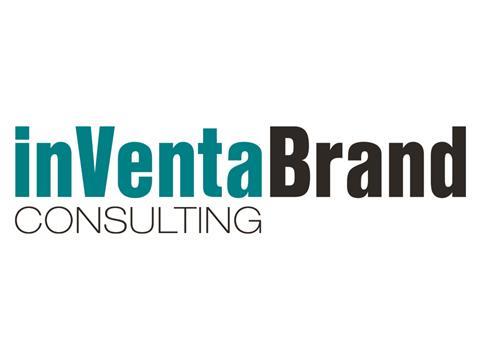 This year's list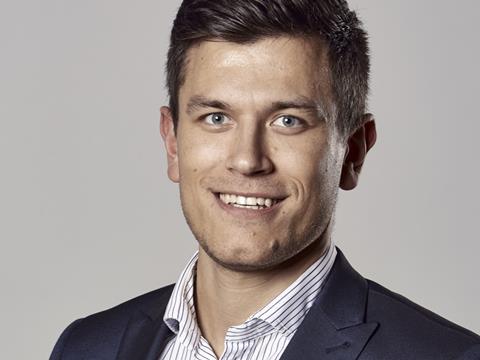 Adam Forrest
Age: 25

Job title: Account manager

Works at: Pladis Global

What sets Forrest apart from peers is his versatility. Starting as an ingredient technologist back in 2013 he then became sole developer of Jacob's Ciabatta Crackers, a brand now worth £3.6m, while developing a brand new product trialling protocol in the business. He then moved to sales where he has once again had a significant impact becoming the top sales performer in 2015. A "calming manner" and excellent presentation skills "combined with his pro-activity and determination to over achieve, has seen him deliver some outstanding results above and beyond that expected of him at his level," said testimonials. On top of that "he has always been so willing to learn and keen to take on constructive feedback - showing his maturity and drive for improvement."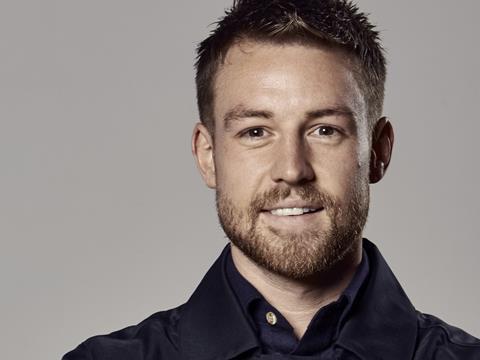 Adam Thompson
Age: 30

Job title: Commercial director

Works at: Rebel Kitchen

Joining health brand Rebel Kitchen in 2015 peers say that Thompson has been largely responsible for the exponential growth the business has seen in that time, building a team up from five to 26 people and adding £4m in sales. His strategic direction also saw the business switch to 100% organic without increasing end prices to consumer, and acquire the Unoco brand in 2016, with four "thriving" product ranges now in its portfolio and products now sold in over 20 global markets. Testimonials say "his desire to constantly push boundaries led to the launch of our most ambitious product yet, Mylk, a plant based drink that tastes just like real dairy" while he has nurtured a "progressive work culture" thriving under his leadership.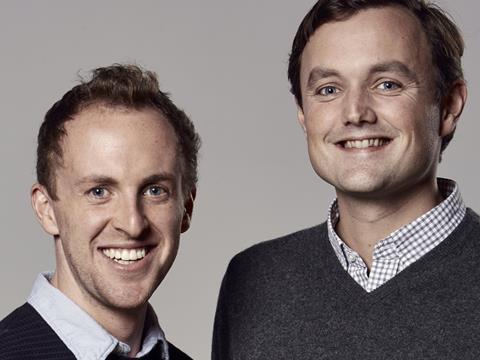 Alex Wright & Jack Scott
Age: 25 and 27

Job title: Co-founders

Works at: Dash Water

Making its debut into grocery in May ethical soft drink brand Dash Water, which uses wonky fruit and veg in its recipes, was the work of its "extraordinarily talented and super affable" founders Wright and Scott. Building on their joint background in farming the entrepreneurs were partly inspired by the highly topical plight of industry food waste in forming the brand, taking advice from charity Feedback before putting together a business plan, securing investment, creating recipes and selling the brand into the likes of Selfridges, Planet Organic and Daylesford. "All of this while harnessing a great cause in turning wonky fruit and veg into infusions that would have otherwise gone to waste." In only a few months the pair from zero stockists to 350, and sold 100,000 drinks in their first three months alone.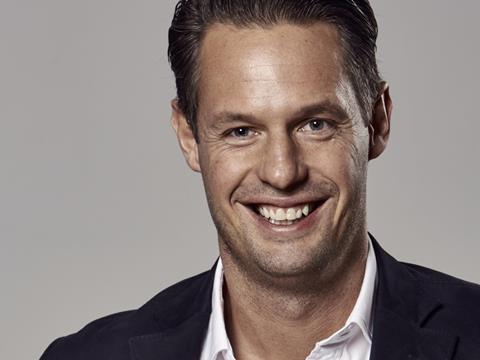 Andrew Sweeney
Age: 32

Job title: Director

Works at: OOMF!

As big name cereal brands are crunched under foot in the ongoing price war it takes a brave start-up to venture in with something new. That didn't deter Sweeney though, the "driving force" behind the success of OOMF!, a high protein oats brand he founded in 2011 with brother Robert. Quickly securing listings in Waitrose and Holland & Barrett, before catching the attentions of Tesco and Sainsbury's, as well as Spar, the range is now "one of the fastest growing breakfast cereals in the UK" with Sweeney the "pioneer behind the innovation" that also landed the duo one of The Grocer's New Product Awards.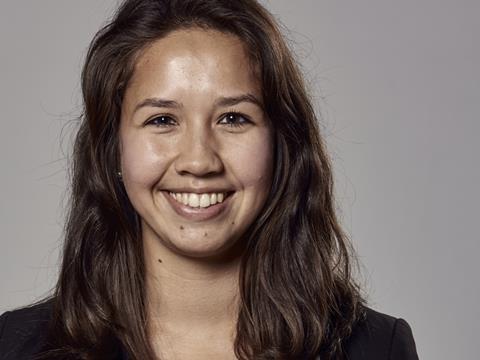 Anna Krettmann
Age: 25

Job title: Wine buyer

Works at: Lidl UK

Trained by former TNT winner Ben Hulme (now Lid's international head of wine and spirit buying) Krettmann has risen quickly through the ranks to take sole responsibility for the discounter's UK wine category, co-ordinating its award winning core range and bi-monthly wine cellar offer. She "has gone from strength to strength," says one testimonial. "From increasing the core range by nearly 50% to listing unique wines such as Tokaji Late Harvest" as well as overseeing its most successful Wine Cellar of the year yet with a Hungarian focussed collection. "Further proof that Lidl is succeeding as a challenger wine competitor under Anna."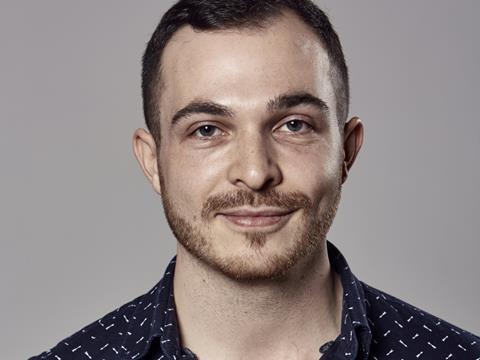 Ben Vear
Age: 28

Job title: Head of sales

Works at: Emily Crisps

Since securing a first class degree in business management and economics Vear has worked his way from Winstones ice-cream (where he "drove the business to become one of the fastest growing ice-cream brand in 2012") to Mars, and then Bear Nibbles "showcasing his ability to work successfully at both blue chip and SME companies." Most recently peers say "he has been instrumental" in the success of both smoothie brand Savse, where he oversaw a 600% year on year increase in listings, and then Emily Crisps where it is a similar story. "Being somebody who engages consistently with the best talent, Ben is undoubtedly the best I have dealt with," says one testimonial. "If I could clone him, I could place a Ben Vear weekly and would be very wealthy as every business would be lucky to have him."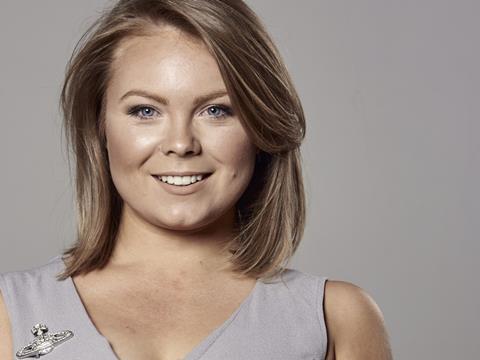 Charlotte Reynolds
Age: 27

Job title: Founder and director

Works at: Blooming Food Ltd.

Reynolds has stopped at nothing in her quest to carve out a career in food. From dreaming up new award-winning products while still at university, to working as a beekeeper in France, swotting up on the food industry in China and attending agricultural conferences in Singapore. Most recently she turned a dissertation on pulses into a piece of global innovation. Her lupin crisps saw her win first place in a global innovation competition, travel to Turkey and Chicago to showcase the concept, appear on the front page of magazines, and speak at national industry conferences - all while qualifying with a first class honours degree and being voted 'Student of the Year' at Harper Adams University.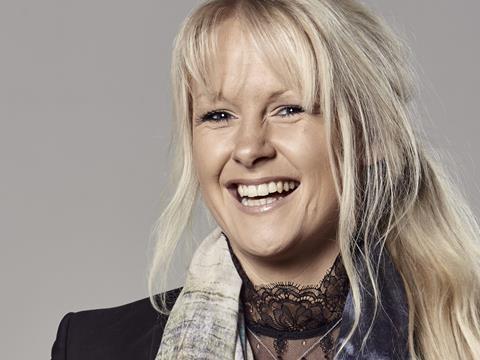 Charlotte Whittle
Age: 30

Job title: Customer Marketing Manager

Works at: Mars Petcare

Having started out in sales Whittle has rattled through the ranks at Mars, progressing through European Brand Management and innovation, before a move into Customer Marketing and responsibility for some of the brands core customers where she has showcased "an immense passion for fmcg and business growth." In that role she has grown sales across her territory by 10 per cent and increased product distribution by 16%, before leading the creative process across cat treat brand Dreamies. "In the face of adversity and ambiguous times through company restructures, Charlotte has continued to show her passion and enthusiasm for the industry and company, and continues to gain knowledge across the sector to become a well-rounded FMCG professional," says one testimonial.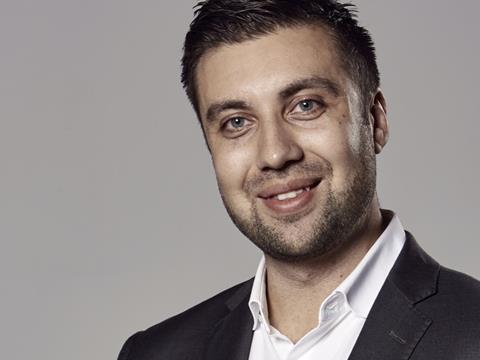 Colin Buckingham
Age: 30

Job title: Digital Marketing manager

Works at: Birds Eye, Nomad Foods Europe

Social media may not be the most natural fit for frozen fish but a smooth operator like Buckingham proves it can be done. And done brilliantly. He sets "logical parameters for production costs and produces breakthrough content, with clear agency leadership and a successful application of media spend," says one testimonial from a senior colleague." Only a quick scroll through the brand's lively Twitter feed demonstrates Buckingham's creativity and skill with social content, and with digital marketing more broadly. In fact, so successful have his efforts been that "there are indicators ROI for social has surpassed TV, perhaps the first instance of this in fmcg food and drink marketing."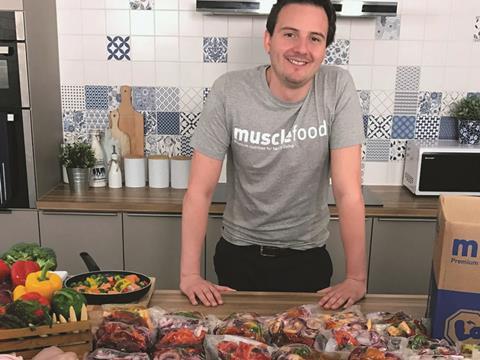 Darren Beale
Age: 34

Job title: Founder

Works at: Musclefood.com

Launching online health food retailer back in 2013 founder Beale was in a prime spot to capture the growing appetite for high protein products in grocery. With turnover now exceeding £50m and 53,000 items sold off its website daily the entrepreneur has produced an unending stream of innovation from what he claimed was the world's first Protein Pizza to its Live Clean Range and Easy Cook stir-fry's. Now the founder is muscling into the high street too with products already stocked in over 300 Musgrave-owned c-stores in Ireland, and listings recently confirmed in Sainsbury's Local, Co-Op and Spar. Popular with Olympians and Premiership footballers growth at the business shows zero sign of slowing down, with an ever growing social following too of more than one million.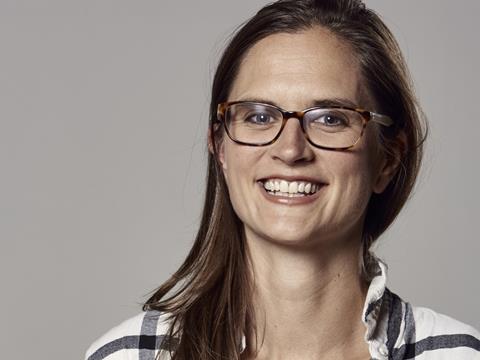 Emily Herrero
Age: 33

Job title: Commercial manager

Works at: oomi brand, Winterbotham Darby

Herrero doesn't take no for an answer. Customers that fail to pick up her calls are liable to find the commercial manager on their doorstep convincing them in person and this same "impatience, persistence and urgency" drove her to develop brand new noodle brand oomi from scratch, a 'next generation' gluten free noodle made from sustainably sourced fish. From concept, to product to listings in Tesco, Ocado and Morrisons Herrero "doesn't understand the meaning of resting on her laurels and listings are just the start" with the businesswoman also turning her attentions to alternative protein brand Vivera, quickly achieving UK listings in Sainsbury's, Ocado and Waitrose. Quite simply "Emily is one of the most talented and inspiring people I have worked with."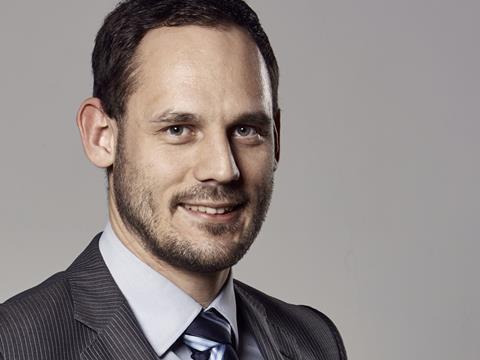 Franek Smith
Age: 28

Job title: Trader

Works at: Dunns

From his base at pulse and seed processor Dunns, one of the oldest agricultural businesses in the UK, Smith has clearly developed exceptional relationships with his customers. "An outstanding young person" that has "continually impressed me with his can do attitude and ability to complete multiple complex tasks in a fast and accurate manner," says one, of their dealings with the young trader. Not only managing the day to day sales of the core commodities demanded by his customers Smith also oversees crop processing, grower contracts, open days and staff management within the business, a heavy workload that reflects his huge competence.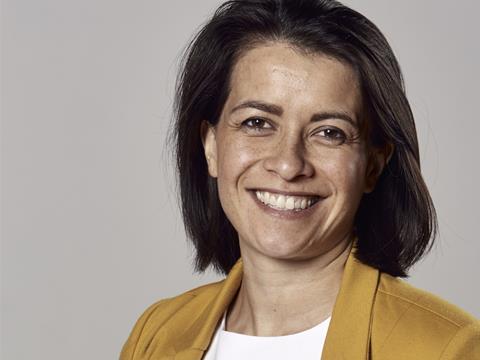 Georgina Pattison
Age: 33

Job title: Commercial director

Works at: Deliciously Ella

From blog to recipe books to energy balls launching in the major supermarkets the Deliciously Ella brand has gone from strength to strength, and making a "massive contribution" to its success is commercial director Pattison. Establishing and managing its retailer relationships, securing lucrative listings and developing launch plans, all with only a small team behind her, Pattison has led "with enthusiasm and efficient use of time." A head for figures and a "great leader" to boot, "without Georgina, we wouldn't be in 3,000 stores and with revenues in the millions, achieved in less than 12 months from launch," say her colleagues.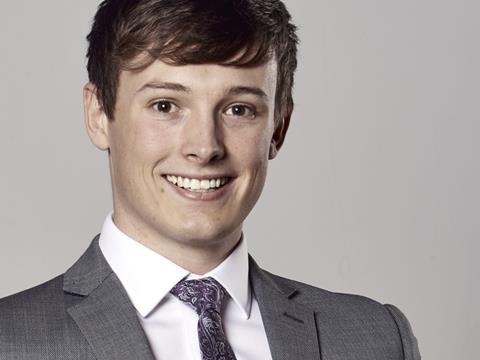 Hywel Evans
Age: 25

Job title: Bitter, Ale and Craft Beer Buyer

Works at: Asda

Joining Asda less than two years ago Evans has already had a "significant impact" on the business. The recent graduate has driven a 20% year on year rise in sales of stout at the retailer, helped coordinate its strategy for craft beer, secured ongoing relationships with niche brewers and start-ups, while gaining widespread media coverage for the range. More than 450 stores now boast a 'craft beer shop' in their aisles thanks to Evans and if that weren't enough he has also championed the mults' charitable Holiday hunger project too, providing meals to impoverished children outside term time. Evans "lives and breathes ASDA qualities and is driving excellence in our Graduate development program - a true role model," said a testimonial.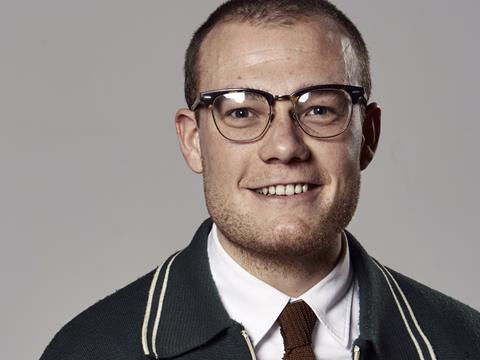 Jethro Holman
Age: 27

Job title: Beer Training & Events Manager

Works at: Fourpure Brewing Co.

What Holman doesn't know about beer isn't worth knowing. At only 22 he became the UK's youngest certified beer sommelier and now works as an expert advisor for industry (and amateur beer lovers too) training up staff and senior leaders at London pub chain Young's, and travelling across the UK meeting managers, chefs and marketing teams for Bryon Burger. Asked to help the restaurant chain mark its tenth birthday in July Holman even brewed his own beer perfectly matched to their burgers which was canned and made available at all of their 69 restaurants. As a result not only is Holman a "key member of the Fourpure team" but he's a "well established and respected voice within the brewing industry" before he's hit 30 netting awards and accolades.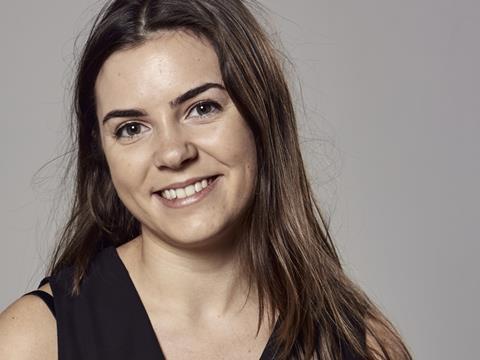 Catherine Fendt
Age: 22
Job title: Marketing executive
Works at: Spar UK
Since joining Spar as a graduate in 2016 Fendt has fast become a linchpin of its marketing team. Described as "capable, diligent and collaborative" she has juggled multiple creative projects from day one and "works brilliantly with the wider team." Managing the symbol group's award winning 'Shop & Win' campaign over the past 12 months Fendt worked across traditional and digital media delivering the multifaceted campaign's best results yet with a voucher redemption rate of 21% and an increase in basket spend of 14%. The young marketing executive has also taken a fresh look at its multi-million pound POS budget delivering brand new ideas for retailers. "Catherine has the wonderful ability of taking complex projects and making them look simple to manage. She has proven that she is able to work with people across the organisation to deliver solutions that always have the customer at their heart."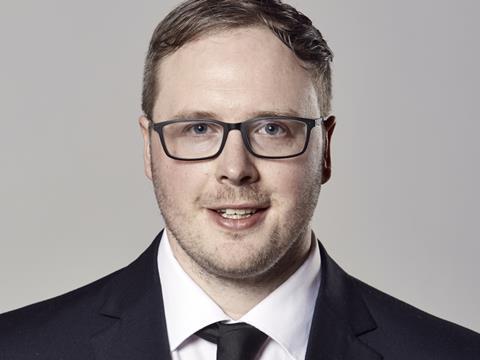 Jonathon Thorn
Age: 32

Job title: CEO

Works at: Pioneer Foods UK

From assistant account to the "successful and inspirational CEO" of a £53m turnover business, it's been a meteoric rise for Thorn. Under his leadership the private label cereal manufacturer has had brand new processing facilities installed, and had significant investment into its NPD capabilities, with innovation across wheat biscuits, packaging and gluten free. This dynamism culminated in the acquisition of the Fruit Bowl brand in August 2016, a move to a new 220,000 sq. ft facility and a change of name from Bokomo Foods, to Pioneer Foods. "Through this incredible journey, Jonathon has excelled as a real leader, motivating the team on a daily basis," says one testimonial. He has "consistently impressed with his ability to empathise with colleagues" and acts as an "inspirational role model for all employees, showing them there are no limits to what hard work, dedication and talent can achieve."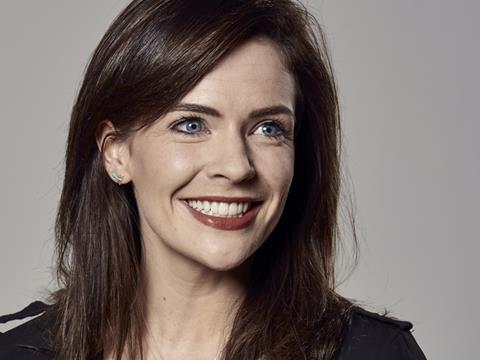 Julia Crorkin
Age: 25

Job title: Food Service and Out of Home Sales Manager

Works at: Mallow & Marsh

With only three months of work experience elsewhere Crorkin hit the ground running at confectionery start-up Mallow & Marsh. Building its entire food service and out of home sales section from scratch she has evolved into an instrumental cog in the business learning fast, nurturing vital relationships and - crucially - growing accounts by a staggering 1,000% since her arrival. "She's diligent, hardworking, has fantastic commercial acumen to get things over the line, is bright, driven and a completely unique sales person," is the glowing praise from colleagues, who emphasise Crorkin puts "customer service at the heart of everything she does and is tirelessly focused on delivering for the customer."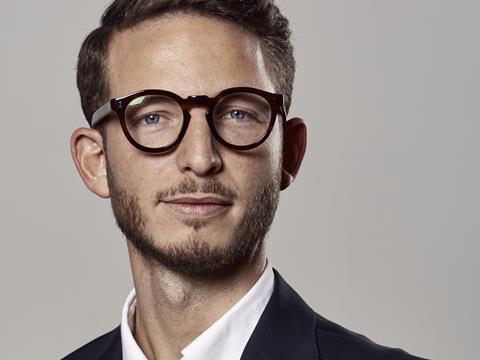 Kane O'Flaherty
Age: 29

Job title: Head of creative

Works at: Piccolo Foods

Vibrant, colourful, distinctive design characterises organic baby food brand Piccolo and that's all down to the skills of its creative maestro O'Flaherty. Trained up by leading design agency Big Fish before a stint at Metcalfe's and then Itsu, the designer joined Piccolo in its early days working with his two co-founders to secure investment and tasked with setting the brand apart in the competitive baby food category. And what he delivered "is a real tribute to his talent," say his peers. "What O'Flaherty has done with Piccolo is cleverly combine gorgeous illustrations that he has brought to life - therefore engaging the parents, whilst also putting the essential touch of fun that nursery brands need."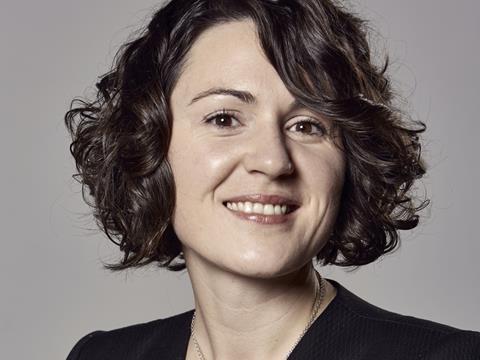 Kate Clark
Age: 28

Job title: Customer operations leader

Works at: Proctor & Gamble

In a business with more than 100,000 employees it can be hard to stand out. But in her six years at fmcg power player P&G Clark has risen steeply through the ranks promoted through four different roles, in three different locations, each with increasing responsibility, influence and promotion. Now leading its customer supply chain team in Ireland, and convenience and discount channels in the UK one testimonial calls her "extremely commercially savvy" coupled with "a real talent for developing people" acting as a leader in the supplier's Diversity and Inclusion scheme too. Another adds Clark is "simply best in class in her peer group and far beyond in many ways. She is knowledgeable, collaborative and strategic in everything she does and engages everyone around her on the best solutions."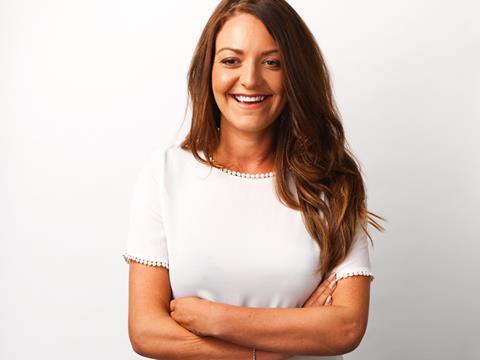 Kirsty Henshaw
Age: 32

Job title: Founder and Managing Director

Works at: Kirsty's and Kirsty's Kids Kitchen

Described as "tenacious" and "hard-working" with "the enviable business acumen of being able to identify gaps in a saturated market" Henshaw set up her first brand at only 22, winning backing for her Worthenshaw's ice-cream concept from not one, but two Dragons in the form of Peter Jones and Duncan Bannatyne. So successful was her pitch in fact it's now, quite literally, taught in schools on the A-level business syllabus. In 2012 the entrepreneur rebranded to Kirsty's with its Kirsty's Kitchen brand now the only gluten, wheat, and dairy free chilled ready meal for children available in the UK, sold in 3,000 supermarkets, and bringing in annual sales of more than £6m. "Kirsty's personal integrity, open-mindedness and willingness to listen to others, giving measured consideration to their thoughts and opinions is one of her greatest assets; but ultimately, she has the strength of character and leadership skills to make and take responsibility for all business decisions."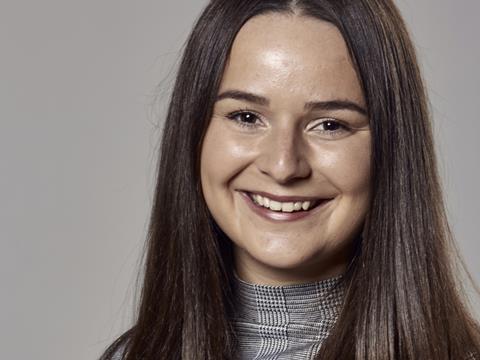 Lisa Thompson
Age: 23

Job title: HR assistant

Works at: Burton's Biscuits

Part of a busy HR team overseeing more than 2,000 employees at Hertfordshire biscuit supplier Burtons, Thompson has showed a natural aptitude for the role. "Always challenging herself to develop" and questioning the how, what and why of the food and drink business "she has demonstrated fast track skill development" and "exceptional" skills in supporting employees," say colleagues, backed up by a solid intellect demonstrated in securing a first class degree immediately prior to joining the company. Undoubtedly," adds one testimonial, "she will go far" in fmcg.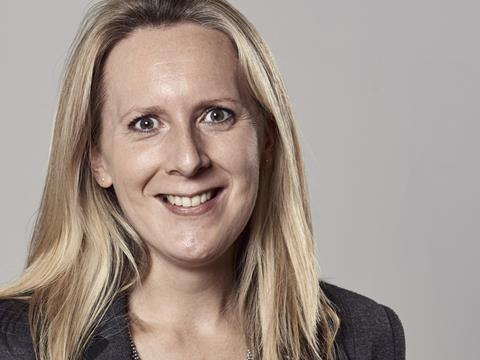 Louisa Wild
Age: 35

Job title: National account manager

Works at: Broadland Wineries

"Passionate, creative and tenacious" Wild is no one tricky pony. Within her first five months at Broadland Wineries she'd secured brand new listings in one of the mults, and has followed up with 20 more, and three new national accounts. She's dreamed up NPD too with her concept TrimVin - low-calorie, lighter-alcohol - launched in September. "If a product isn't in the Broadlands portfolio, and the business agrees the opportunity is there, I have it created," says the national account manager, who has also thrived in sales and marketing roles at Refresco Gerber. "Whether it is finding new ways to engage with buyers by creating a portfolio of concepts, or number crunching scenarios ahead of the annual wine duty increases, [Wild] has a positive approach, is keen to find solutions and create long term relationships with our customers," said one testimonial.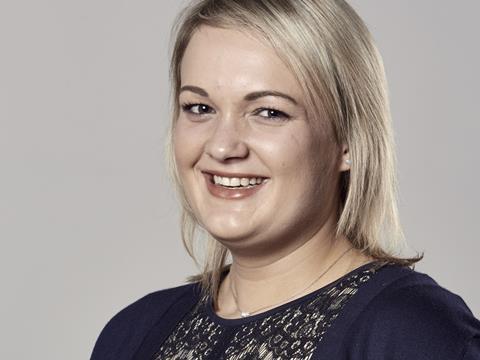 Louisa Pickup
Age: 26

Job title: General Store Manager

Works at: Asda, Reddish branch

Passionate about retail since she was a teen Pickup has kicked off her career with a laser focus. After working at Asda from the age of only 16, she returned straight into stores after university as section leader, moving between three different stores in the Manchester region across various roles before securing a spot on the retailer's prestigious graduate scheme and being promoted twice in quick succession. Only two years after that Pickup achieved her ambition to become a GSM at the mults' Reddish branch - the youngest ever in the Manchester area. "A strong a team player that "takes time to listen to others" the young GSM "has an infectious personality and engages [with] those around her in a very natural way," said a senior colleague. Her "future looks bright."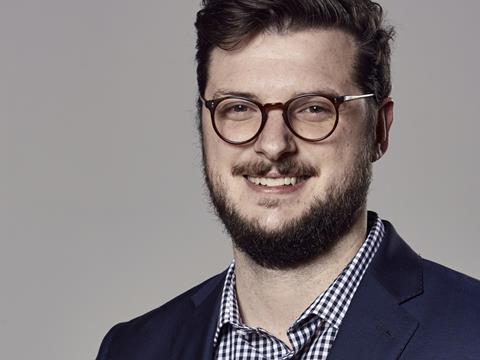 Marcus A Proudfoot
Age: 26

Job title: Director

Works at: G W Proudfoot Limited

Looking after 180 employees across five branches of the family supermarket chain, Proudfoot might be the youngest in the company to take on such responsibility but he's proven himself more than up to the job. Described as "hugely passionate and driven" the director is a highly capable project leader, with successes that include the recent redevelopment of a pub into the fifth new opening of 2016, with the store now showing "excellent performance" year on year. Proudfoot "has a sharp mind, is dynamic and engaging and cares passionately about our team and the business," said one testimonial. Not only does he deliver "great results" but he brings "great personality, warmth and true values-led leadership to the business."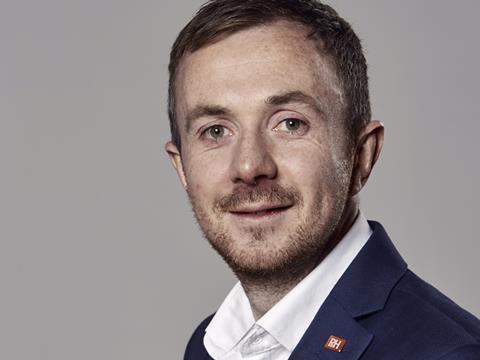 Matthew Ashton
Age: 33

Job title: Head of marketing and communications

Works at: Palmer & Harvey

Since joining wholesaler Palmer & Harvey Ashton has carved out a "unique and irreplaceable niche for himself" within the company. Recently promoted to a new role leading marketing and communications he now manages a large strategic department driving the development of a number of significant PR and event initiatives, as well as playing an instrumental role in the successful launch of a new company website in 2017 to thousands of retailers, collating work across e-commerce, channel development, IT and category departments. With a "very friendly, yet professional manner" he is described as "collaborative, communicative and diligent," even taking time to spearhead the #DeliveringHope campaign this year using P&H vans to find missing people.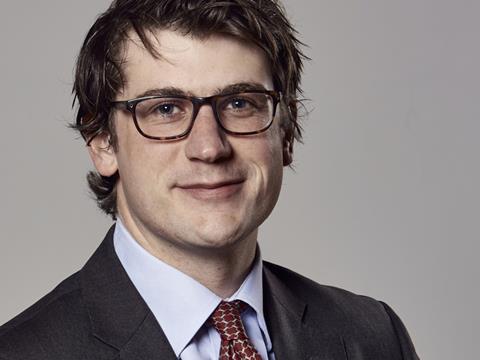 Nicholson Boyd
Age: 28

Job title: Owner

Works at: Pickles

In 2016 Boyd took a rundown discount shop shifting detergent and instant coffee for a quid and turned it into (surely) the poshest grocer in Hackney. Stocking craft beers, artisanal breads and local Bermondsey honey Pickles is a haven for foodies looking to stock up on premium groceries in a painfully hip setting, with a pizzeria and coffee bar tacked on too. Northern Irish Boyd is the driving force behind its success and takes its food credentials seriously, living in Italy for a spell to learn the art of pizza making and consulting numerous coffee experts too to find the perfect blend. Opening to rave reviews his destination grocer reflects an entrepreneur clued up on just where the industry is heading. And all before he hits 30.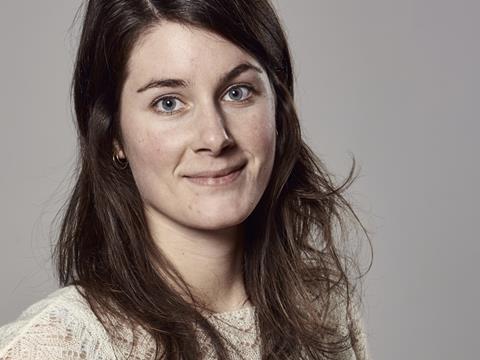 Sophie le Saint
Age: 25

Job title: Retail marketing executive

Works at: Pizza Express

When high street brand Pizza Express rebranded its supermarket range in March 2016 Le Saint was an "instrumental" force, joining up its marketing approach across retail outlets and restaurants, and products too, delivering a "well-executed and effective" relaunch, complete with special seasonal recipes and ranges. Crucially, her hard work, and skilful strategy helped nudge an additional 192,000 shoppers to pick up Pizza Express in the supermarkets over the following year. And what's more, the cross-channel marketing approach she championed is "beginning to deliver significant results" and act as a "driver of overall sales and profit growth across the channel."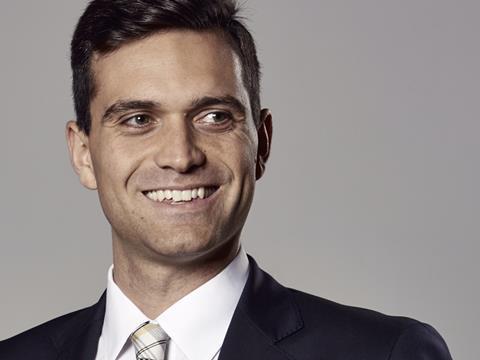 Sven Dejean
Age: 28

Job title: Senior Manager Performance and Governance, Procurement Centre of Excellence

Works at: Coca Cola European Partners

When the $27bn merger between Europe's three biggest Coca Cola bottling plants was announced in 2015 procurement specialist Dejean saw it as a huge opportunity. Making the move from Spain to the new UK HQ he not only "showed great initiative" but a clear passion for his work, and plenty of ambition to boot. That hasn't stopped since, with the young manager frequently taking on extra tasks and activities voluntary "because they are the right thing to," says one testimonial, developing a sound knowledge of the complex business that belies his years and using that to ensure he "excels in his tasks."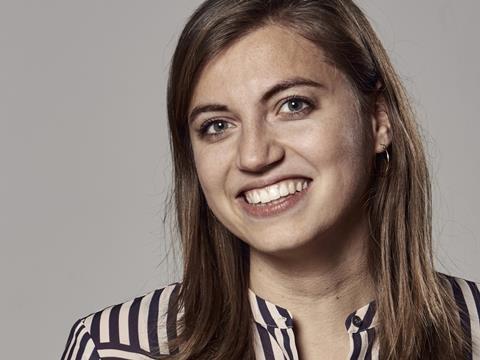 Theadora Alexander
Age: 27

Job title: Founder

Works at: Young Foodies

Having left her role as Propercorn's Operations and Strategy director in 2016 Alexander set out to create a way to help other fast growing food and drink brands strategise. The result was Young Foodies, a portal for young grocery brands sharing wisdom on everything from operations to finance to products, set up using Alexander's own cash and spare hours at the weekend. The Young Foodies community now boasts the likes of Pip & Nut, Mallow & Marsh, and Savse, running events, workshops, and meetups to pool know-how. Alexander "is one of the best examples of what makes the food and drink industry such a fantastic place to ply your trade," said those that have worked with her. "Her positivity and optimism is ubiquitous. It isn't easy creating the next big thing, so it's nice to know you have someone like Theodora fighting your corner."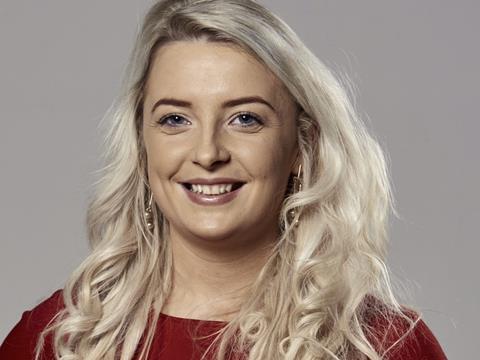 Victoria Cartmill
Age: 25

Job title: Assistant Product Development Manager

Works at: U.M.I Foods

A fantastic work ethic sees "bubbly, talented and bright" Cartmill couple her full-time role at U.M.I Foods with studying for a business Masters. Buoyed by an extensive knowledge of the industry borne from work alongside major food producers she has collaborated across a number of NPD projects for the supplier, overhauling internal processes and boosting profit margins, all while extending - and improving - its pre-prepared vegetable range. In fact, over the past 12 months Cartmill has had no less than 18 successful product launches, all now being sold in the mults nationwide. "Her collaborative approach," tenacity, and organisation skills are all praised in testimonials, with one adding that her "infectious energy and inspiring passion make her a delight to work with."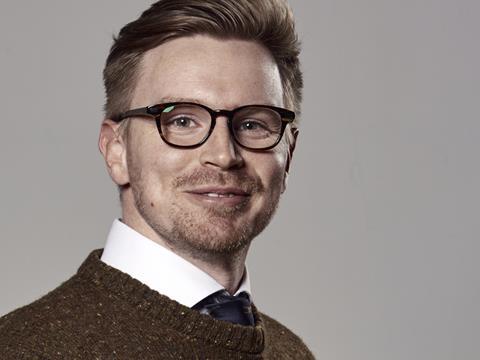 Zak Manhire
Age: 33

Job title: Commercial manager

Works at: Costa Coffee

Manhire is a multi-skilled operator. Starting out as a sales executive in the merchandise division at the AA he earned three promotions in four years to head up a £6m portfolio, all while founding and exiting three non-food start-ups of his own. Having managed the big four grocery accounts for the business he segued into a head of sales role at hot drinks brand Drink Me Chai where he opened up a brand new area of business, producing EBITDA double digit growth, and then moving to king of the coffee shop Costa as commercial manager heading up a multi-million pound portfolio. Described as a "talented, tenacious sales professional" Manhire "possesses a rare talent for big picture thinking and quickly identifies opportunities and makes great connections."




How did the 33 make the TNT list?
Kicking off in August a record number of entries flooded in for TNT 2017. Backed up by facts, figures and glowing testimonials every single entry was carefully judged before a final selection of the top 33 were decided upon. Competition was high and many excellent nominations failed to make the cut. But there is always TNT 2018…