Brits have reined in spend when it comes to biscuits, with £25.5m wiped off category value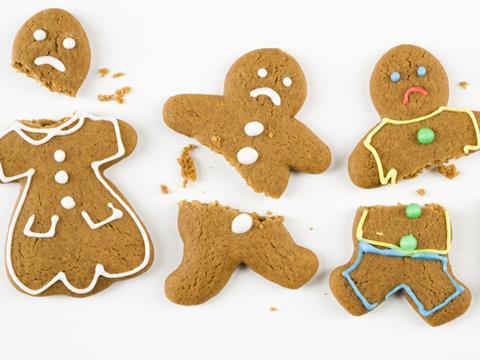 Brits have reined in spend when it comes to biscuits, with £25.5m wiped off category value. When they do splash the cash, shoppers want more premium, indulgent treats or healthier options. For proof, look no further than the success of Mondelez: its Oreo and Belvita are the top two fastest growing brands. Sales of the iconic US biscuit Oreo are up £12.4m, while breakfast biscuit Belvita added an extra £9.3m sales in a sweet biscuit market down 1.1% on volumes down 2%.

"Oreo's success has been due to continued investment in innovative marketing campaigns - such as Wonderfilled and See the World in Flavours - and in NPD," says Susan Nash, trade communications manager at Mondelez, with mint and strawberry cheesecake the latest flavours to be added and new Oreo Thins to follow soon. A 12.8% reduction in average price driven by investment in in-store promotions didn't hurt either.
Meanwhile, market leader McVitie's meteoric sales rise of recent years has come to a halt with minor value and volume declines. It's certainly not for lack of trying, with numerous notable NPD launches including Gluten Free Hobnobs, the To-Go range and Digestives Nibbles. The latter, a "major innovation" for Pladis, saw the brand branch into the bitesize format and racked up sales of £7.4m in its first six months of launch.
Maryland and Kit Kat's sales also faltered, while for the most part those promising indulgence grew. Among them were Border Biscuits, Bahlsen Biscuits and Fox's. "With scaremongering around sugar content, obesity and the nation's health there has been growth in consumer demand for indulgence and ­quality," says Julien Lacrampe, trade marketing manager at Bahlsen.
Top Launch 2016
That's not to say the health agenda isn't changing things, of course. Portion control has been a further reason to tap into on the go. As well as McVitie's venture into smaller to-go packs Bahlsen rolled out Pick Up! Minis in Milk Chocolate and Choco & Milk, while Border extended its Mini Pack portfolio with a Dark Chocolate Ginger variant. "Over 26 million Mini Packs featuring favourites from the Classic range are sold every year with a 21% increase in volumes," says Lesley Ann Gray, Border's brand and innovation director.
Innovation and marketing
BelVita has overtaken Cadbury Biscuits to become Britain's fourth bestselling biccie - not bad for a brand that's only six years old. And while that's partly been about identifying a new occasion for biscuits, its success has also been built on great innovation and marketing. "BelVita has had a fantastic year due to a focus on exciting NPD such as Soft Bakes Choc Chip," says Nash. "Marketing investment has also proven a key growth driver" with TV support and its biggest ever sampling campaign in 2016.

Retailers have also been reshuffling shelves in order to make more room for cereal bars. "Many major multiples have begun to move cereal bars out of cereals and into the biscuit aisle," explains David Costello, head of category & shopper management at Burton's Biscuit Company. "This comes following shopper feedback, with customers wanting to see them merchandised with breakfast biscuit brands such as BelVita and Go Ahead!"

Own-label cereal bars have benefited, with a 15.1% increase in value over the past year. Brands, on the other hand, which account for more than 90% of the category, are dragging it down. There are pockets of growth for brands, though, with the category's biggest player Nature Valley adding £1.6m to sales. An average price increase of 3.3% helped. "This shows consumers aren't as price sensitive when it comes to convenience and health," says Nielsen analyst Niten Thakor.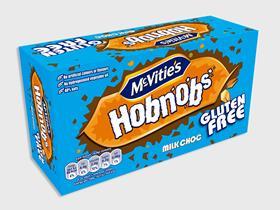 Free-from is no fad, as the sector's growth makes clear. More proof comes from the June launch of McVitie's Gluten-Free Hobnobs. Pladis expects its gluten- free treats to hit £3m in year one. "With 55% of consumers now open to buying gluten-free products, we're committed to bringing our expertise to meet a range of consumer dietary needs," says customer marketing Sarah Lonorgan.
Own label is also making life more difficult for biscuit brands. "Own label is increasingly being seen as a key priority, as well as being a driver of innovation in the category," adds Costello. "This innovation has a positive impact in driving shopper footfall to the fixture. However the risk comes from shoppers switching from mainstream brands to own label. There's also a risk of retailer prioritising own label in terms of fixture space, secondary display and general focus."

As such, rationalisation is rife. Something Pladis supports. "There is a strong argument that shoppers and consumers are overloaded by choice nowadays," says Sarah Lonorgan, director of customer marketing, Pladis. "Rationalisation makes in-store navigation easier, and improves shopper experience."

Crisps are also under attack from the biscuit aisle, though growth of alternative savoury biscuits has flatlined. Despite this, brands remain chipper. "Undoubtedly the biggest move in biscuits has been the accelerated shift away from fried and towards baked snacks in savoury," adds Lonorgan. "As new products enter the market, consumers continue to respond positively."

They've certainly responded well to Jacob's Cracker Crisps, which more than ­doubled sales to £13.1m. Brands with natural propositions, such as Kallo and Nairn's, have also won favour with consumers.

Life isn't looking so peachy for the rest of Jacob's portfolio, though - Jacob's Crackers suffered a £3.5m loss while Oddities saw sales more than halve to £2.3m.