Much-needed growth has returned to the flagging oils category. But it's largely been down to inflation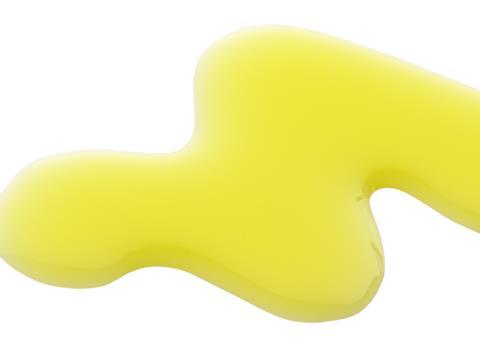 Much-needed growth has returned to the flagging oils category. But it's largely been down to inflation, as a poor harvest in 2014/15 and higher raw material costs pushed up prices.

Category leaders Filippo Berio and Napolina increased value at the expense of volumes as average prices rose by 6.4% and 0.9% respectively in 2016 (though Napolina prices fell again at the tail end of the year, when it ran aggressive promotions to make up for declining sales in the first half). Higher own-label prices in supermarkets also sent consumers into the arms of Aldi and Lidl, wiping almost £3m from own-label sales.
Data Box
For 20% off the complete category ranking click here and enter discount code NIELSENGROCER
Data supplied by nielsen.com
And with the dramatic fall in the value of sterling and another difficult harvest, prices are only heading one way in olive oil: up. Walter Zanré, MD of Filippo Berio, says further price rises are now just a question of timing. "We are facing a double whammy with the currency situation and another below average harvest this year with very little carryover. Supermarkets will defend their position but ultimately they need product and nobody in the commodity market has the margins to absorb what has happened."

Even the discounters are not immune, with Aldi putting up prices of its 750ml bottle of olive oil by 9% to £2.39 after holding rock solid at £2.19 all year.

Higher olive oil prices were not the only reason for value growth in the category as speciality oils contributed a significant chunk to the £5.1m value rise, bringing new consumers to the sector and driving incremental sales. Coconut oil was the obvious star, but English cold-pressed rapeseed brands such as Mr Hugh's, Borderfields and Farringtons all recorded impressive performances.
Top Launch 2016
Consumers becoming ever more conscious of healthy eating and more educated about the oils category in particular was a boon to speciality oils players. "People are looking for easy ways to impact their health such as changing their choice of cooking oil," says Paul Davenport, MD of Borderfields, which supplies Aldi with own-label rapeseed oil as well as selling branded oils in the mults.

The Groovy Food Company has invested millions in its factory and on NPD, such as organic cooking spray with virgin coconut oil and rapeseed oil. Pura also got in on the act, with mighty growth stemming from the launch of a new range of spray and liquid coconut oils in Sainsbury's and Asda adding close to £2m extra for the Edible Oils brand.

While growing awareness of the versatility of coconut oil (it can be used for beauty and grooming purposes as well as a cooking oil) is undoubtedly helping to fuel the product's growth, as the market becomes more crowded brands are facing pressure on prices. As the discounters and supermarkets have launched own-label versions, average prices have been driven down by 11% - although there is still a significant premium to the wider oils category.

Two Tesco range resets during the year had a significant impact on the big players as the UK's biggest supermarket privileged own label over brands, moving its bottles to the eye-line shelf. With pressures like that, and the effects of Brexit and low yields, the sector could face a 'triple whammy' in 2017.