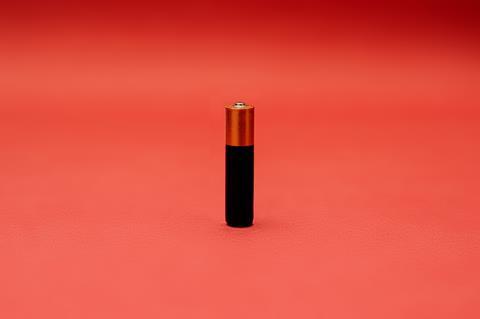 What is the price of power? For UK shoppers, it's £4.71. That's the average cost of a pack of batteries in grocery – nearly 5% higher than a year ago.
The main driver of that increase was, perhaps predictably, the pandemic. As grocers axed promotions in the spring to discourage stockpiling, so batteries got more expensive.
That was exacerbated by buying habits. "Consumers are buying more batteries organically to meet their household consumption needs," notes Duracell's marketing director Christina Turner. "Which means volumes sold on deal are dropping."
Shoppers are also veering towards different products, points out Energizer. "With the increased use of battery-powered devices, shoppers are opting for larger pack formats – and this has led to an increase in the average pack price," says a spokesman.
But compared to elsewhere in the market, these brands have managed to keep prices relatively stable. Energizer's core range is just 1.3% costlier than in 2019, while Duracell is up 3.8%. It's a sign of the dichotomy between brands and own label. Branded prices rose by 3.3%, while own-label lines are up 10.4%.
That could explain why the former's volumes are up 1.4% while the latter's have dived 6.7%. Pricing certainly seemed to influence sales at Panasonic: a price cut paid off with a 15.2% rise in volumes.
"We decreased battery prices by 2% between January and July," says Vicky Raman, brand marketing manager at Panasonic Energy Europe. "Consumers definitely appreciated our move, as we saw the value for our sales rise 14% over that period." Panasonic batteries finished the year at 1.2% cheaper than in 2019, with average pack price more than half of Duracell's.
Not that consumers could afford to scrimp on batteries this year, though. Whether they've been working from home or simply staving off boredom, battery power has been key to housebound Brits' lives during 2020, says Turner. "Despite the mixed retailing environment this year, the consumption of batteries has remained high as our mobility has been more limited, and we are using devices like game controllers, remote controls, kitchen scales and motorised toys."
Sales have been further driven by the way people shop, says Raman. "Trips to the shop became less frequent during the lockdown, which resulted in higher spending per trip," she says. "There was more local shopping too – especially interesting for the grocery industry – and more online sales."
This solid demand is likely to last for a while, predicts Turner. "There's no reason to think that consumption trends will not continue as long as people are spending more time at home."
Raman shares Turner's confidence. "Batteries are a very mature and stable category, and we are confident this will continue in 2021," she says. "New devices are being launched which continue to require batteries and stimulate the market.
"However, we may see the average price per cell come down slightly next year. This will be dependent on the economic situation post-coronavirus."
Top Products 2020
In association with Nielsen
Top 15 Batteries
£m
£ change
%
Total volume change:
-0.3%
Total Category:
251.6
10.7
4.4
Total Own Label:
36.2
1.0
2.9
This year's rank
Last year's rank
Brand
Manufacturer
£m
change (£m)
change (%)
1
1
Duracell
Duracell
130.0
8.5
7.0
2
2
Energizer
Energizer
71.4
1.3
1.8
3
3
Panasonic
Panasonic
9.8
1.2
13.8
4
4
Eveready
Energizer
1.1
-0.6
-39.6
5
5
GP
Ansmann
0.6
-0.2
-26.0
6
7
Excelltec
Overseas Trading
0.5
0.0
15.8
7
6
Kodak
Kodak
0.3
-0.4
-57.8
8
8
Rayovac
Spectrum Brands
0.2
0.0
-13.7
9
9
Varta
Spectrum Brands
0.2
0.0
8.9
10
13
Uniross
Forsee Power
0.2
0.0
25.9
11
11
Sony
Sony
0.1
0.0
10.9
12
10
JCB
Supreme Imports
0.1
0.0
-6.4
13
12
Supacell
Multibrands Int
0.1
0.0
-7.9
14
14
Maxell
Maxell
0.1
0.0
17.5
15
15
Keep It Handy
Keep It Handy
0.0
0.0
34.6
The Grocer's Top Launch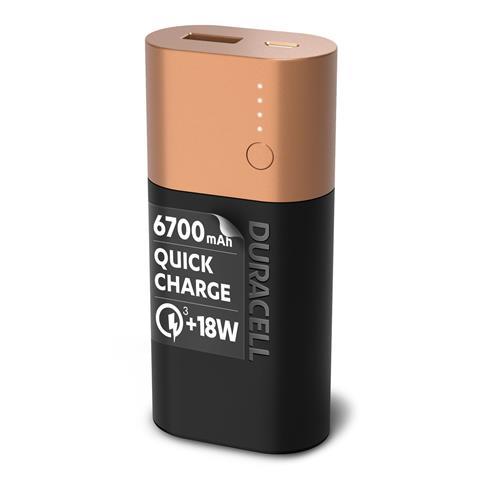 Powerbank upgrade, Duracell
Innovation has been thin on the ground in batteries. In fact, the category's growth this year "has been driven by its core with no significant NPD", notes Nielsen analytics executive Rebecca Hallam. No wonder, then, that our top launch is a relaunch. In October, Duracell revamped its fast-charge power bank, adding a USB-C port. It comes in two models: 6,700 mAh (rsp: £24.99) and 10,500 mAh (rsp: £34.99). An even more powerful version is expected before Christmas