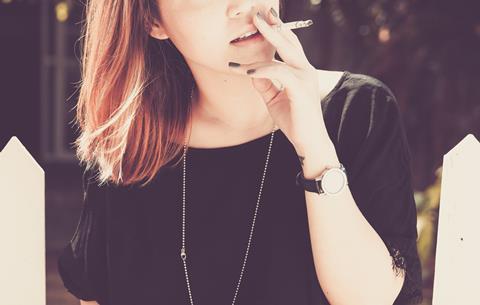 This was supposed to be a disruptive year for tobacco. After all, it's reeling from the double whammy of the rise of vaping and the introduction of track & trace legislation.
In the end, 2019 wasn't quite the bloodbath the sector was expecting. Firstly, vape producers were forced to fight their own battles. Secondly, while track & trace caused a few headaches in the supply chain, sales were not directly hit – and there was anecdotal evidence that the new rules were beginning to curb the illicit tobacco trade.
Indeed, the category's performance was in keeping with the long-term trend driven by falling numbers of smokers. Value fell 1.3% in grocery as volume sales tumbled 8.8%.
Nevertheless, at £14,570.9m, the market remains enormous. "The truth is that traditional tobacco is still the largest fmcg category," says JTI UK head of sales Ross Hennessy. "It remains a crucial category for UK retailers, as a major footfall driver and with a profit potential that should not be discounted."
As far as trends in the category go, the picture remains relatively unchanged from recent years. As increased taxation continues to push up prices on a yearly basis, the majority of smokers are looking for the best value – whether that means trading down to the lowest priced cigarettes or switching to roll your own.
The impact of this behaviour is a hard squeeze on mid-tier cigarette brands, warns Filco Foods MD Matthew Hunt. "Premium smokers are loyal, with brands like Marlboro and Silk Cut holding up," he explains. "The middle ground is the one which has been decimated with down-trading to cheaper brands regularly visible."
Marlboro Gold was by far the best performing premium brand this year, with value sales down just 3.4% to £506.6m. Value brand Benson & Hedges' King Size Blue enjoyed the biggest value growth, adding £184.3m to be worth £704.6m.
Meanwhile, rolling tobacco this year grew by 6.7% in value and 0.4% by volume. JTI's Amber Leaf dominated the sector with sales up 3.8% to £909.7m, while the supplier's Sterling brand was fastest-growing, shooting up 74.3% to £236.7m.
The Top Products
In association with nielsen
Top 10 Cigarettes
£m
change (£m)
change (%)
Total Category:
11662.9
-158.0
-1.3
Total volume change:
-8.80%
Total Own Label:
-
-
-
This year's rank
Last year's rank
Brand
Manufacturer
£m
change (£m)
change (%)
1
1
Benson & Hedges
JTI
1834.7
234.7
14.7
2
2
Players
Imperial Brands
1610.1
124.5
8.4
3
3
Sterling
JTI
1375.8
2.6
0.2
4
4
Lambert & Butler
Imperial Brands
1133.8
24.1
2.2
5
5
Marlboro
Philip Morris
741.0
-7.1
-1.0
6
7
Sovereign
JTI
640.7
33.1
5.5
7
9
Rothmans
BAT
555.7
-9.9
-1.7
8
6
Mayfair
JTI
533.8
-120.1
-18.4
9
8
Carlton
Imperial Brands
500.3
-68.2
-12.0
10
10
JPS
Imperial Brands
458.0
-93.0
-16.9
Top 10 Rolling tobacco
£m
change (£m)
change (%)
Total Category:
2908.0
181.8
6.7
Total volume change:
0.40%
Total Own Label:
-
-
-
This year's rank
Last year's rank
Brand
Manufacturer
£m
change (£m)
change (%)
1
1
Amber Leaf Original
JTI
909.7
33.2
3.8
2
2
Golden Virginia The Original
Imperial Brands
431.0
-20.5
-4.5
3
3
Gold Leaf Quality Blend
Imperial Brands
422.2
24.6
6.2
4
6
Sterling
JTI
236.7
100.9
74.3
5
5
Golden Virginia Yellow
Imperial Brands
171.1
-2.7
-1.6
6
4
Cutters Choice Original
BAT
159.6
-24.8
-13.5
7
7
Cutters Choice Extra Fine
BAT
105.9
29.6
38.7
8
8
Amber Leaf Original 3 In 1
JTI
68.2
12.8
23.1
9
9
Pall Mall Fine Cut
BAT
53.5
0.0
0.0
10
11
Holborn Yellow
JTI
45.1
1.3
2.9
The Grocer's Top Launch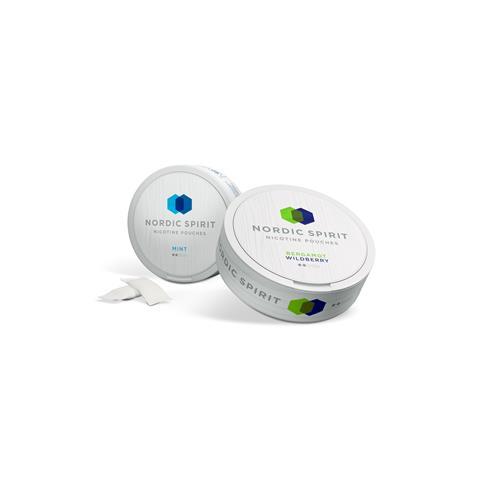 Nordic Spirit by JTI
OK, so this isn't actually a tobacco product. Due to plain packaging rules and the display ban, there has been a dearth of innovation in tobacco. So JTI is looking instead to a completely new category with Nordic Spirit tobacco-free nicotine pouches. Made from "a blend of plant-based fibres, nicotine, additives and flavourings commonly used in the food industry", they're designed to be kept under the user's lip, moulding to the gum and delivering nicotine for up to an hour.