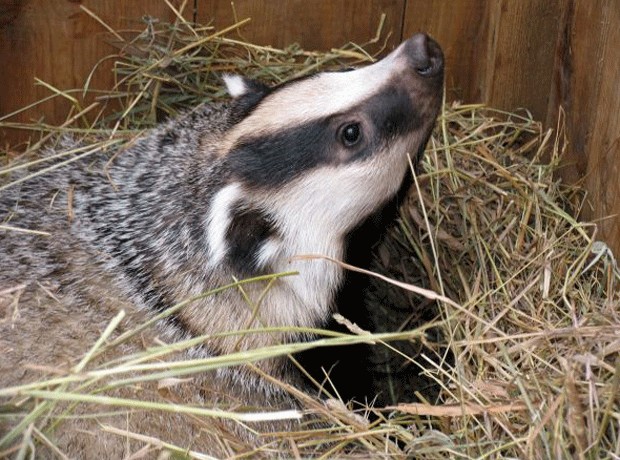 Think the badger cull is the biggest PR challenge facing the dairy industry this year? Think again.

Twelve months on from the dairy farmer protests and SOS Dairy campaign, consumers still see low milk prices and the plight of dairy farmers as dairy's most serious issue, a survey carried out for The Grocer has revealed.

Asked about the most controversial issues in dairy, 17% of consumers mentioned - without prompting - low milk prices and farmers not being paid enough, and just 4.5% mentioned the badger cull. The majority - 65% - were unable to name any controversial issue at all without prompting.

Crucially, the Harris Interactive findings also suggest few consumers would change their shopping behaviour as a result of the cull. When asked specifically about the cull, just 6% said they would stop buying from supermarkets or brands that buy dairy products from farmers involved in the cull, and 5% said they would stop buying from companies that do not take a public stand against it.
The key stats
4.5% of shoppers mention the badger cull unprompted when asked about controversial dairy issues
58% say they are aware of the cull when prompted
71% know bovine tuberculosis is the reason for the cull
55% say they accept the cull is necessary or support it as long as it's done humanely
Source: survey conducted by Harris Interactive with 1,032 consumers aged 16+, field period 14-20 May 2013
By comparison, in a survey conducted by The Grocer last July, 19% of consumers pledged to change the way they buy milk over low prices paid to farmers.

The survey also revealed that although few consumers are fans of the cull - just 5% said they were in favour - the majority accept it is necessary and can live with it, given certain conditions. Thirty-one per cent of consumers said they didn't like the cull but accepted it was necessary, while a further 24% said they were in favour as long as it was done humanely. Twenty-nine per cent said they were against the cull, and 10% said they did not care either way.

Although some protest groups have urged consumers to stop buying dairy products altogether in protest over the cull, only 2% of those surveyed said they would do so.

Dairy UK director general Jim Begg said the figure should nevertheless give the industry pause for thought. "It will create some debate. It's more than nothing, and I don't think people would want to envisage seeing a 2% decline in consumption. But what's important is that it would not change our position on the cull."

Tom Hind, NFU director of corporate affairs, said the results showed the cull was an emotive issue, but most consumers understood it was a policy that "needs to be delivered".

Badger culling will take place on a trial basis in parts of Gloucestershire and Somerset over a six-week period this summer. The culling licences come into force on 1 June.