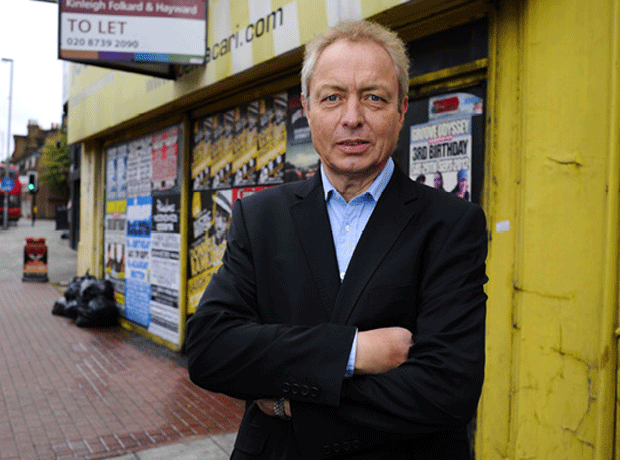 Former Iceland and Wickes boss Bill Grimsey has unveiled an independent review of the high street, after warning that 20,000 retail businesses stand on the brink of closure.
Among his 31 recommendations is the suggestion that big retail and leisure chains should pay a one-off levy to fund high-street rehabilitation.
Below are the conclusions and call to action of the Grimsey Review:
Bill Grimsey Review Conclusions
Three specific conclusions were reached that have been used to shape this review into three sections:
1. Town centre/high street plans must encompass a complete community hub solution incorporating; health, housing, education, arts, entertainment, business/office space, manufacturing and leisure, whilst developing day time, evening time and night time cultures where shops are just a part of the total plan.
2. A number of radical government actions are required in order to create a level playing field which will provide conditions for town centres to facilitate change, encourage local investment, cutting through red tape and providing a common set of measures to track performance.
3. A methodology and timetable is required to enable all local authorities to produce a town centre business plan complete with timelines, capital and revenue costs and benefits. The output for each town centre will be different identifying their own individual selling proposition and vision based on their unique heritage.
Call to action
High streets capture the imagination of the public for all sorts of reasons. It is important to recognise that:
1. Previous initiatives have failed because they did not have defined targets and measures in place.
2. Government must have a structured framework complete with a timetable to bring about measurable change and improvements.
3. Local people have an important role to play and have demonstrated an enormous amount of enthusiasm as evidenced from the Portas Pilots. However, co-ordination, guidance and management are vital if progress is to be made.
4. Creativity and innovation can be encouraged and fostered whilst working inside clear guidelines. The future of our economy depends on thriving, vibrant micro economies across the nation and reform is required now.