31 (33) Wolf Blass
Sales: £76.6m Growth: 4.6%
Don't go thinking Wolf Blass's growth is all down to inflation: volumes are up, too, following a cut in average prices. The brand is looking to build on growth through its Sky Sports sponsorship of the Ashes.
32 (37) Bulmers
Sales: £74.9m Growth: 12.7%
Bulmers enjoyed an exceptional year thanks to new flavoured ciders. In addition to renaming No 17 cider as Crushed Red Berries & Lime (up 161.6% y-o-y in sales), it unveiled Bold Black Cherry and Pressed Red Grape.
33 (26) Magners
Sales: £71.6m Growth: -14.3%
A slight average price cut (of 2p a litre) couldn't arrest a dramatic fall in volume sales of Magners. C&C Group remains committed to Magners Original "while making sure there is investment in Pear and Berry".
34 (29) Lindeman's
Sales: £71.3m Growth: -10.7%
Increasing its average price 5.2%, Lindeman's moved away from deals, so sales were hit. In January it rebranded its Sweet Seasons range to Early Harvest Fruity - 25% lighter in alcohol and calories.
35 (40) Concha y Toro
Sales: £69.3m Growth: 18.7%
Concha y Toro is targeting the UK's £8-to-£10 wine category. A new ad for Casillero del Diablo will hit TV and cinema screens in September, followed by the launch of the Devil's Collection blends.
36 (34) Kumala
Sales: £67.4m Growth: -2.9%
With a 1.3% drop in price per litre, the South African wine's performance is disappointing, but it hopes a year-long promo with John Lewis on its Facebook page (with 40,000 fans in its first four months) will pay off.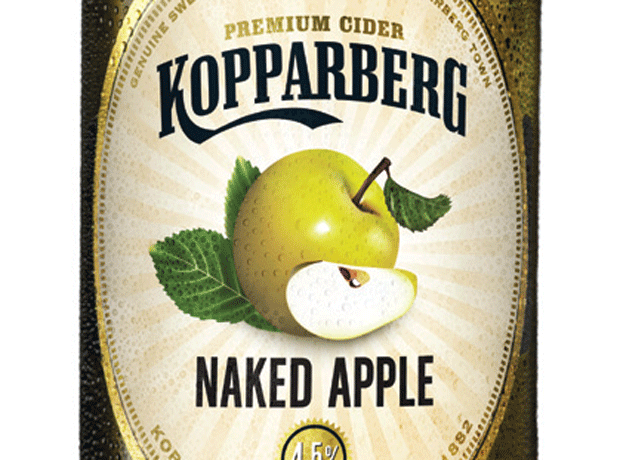 37 (44) Kopparberg
Sales: £67.2m Growth: 28.0%
The pioneer of whacky fruit ciders has launched Cloudberry and Elderflower & Lime. Backed by summer ads and support for the music festival circuit, the Swedish brand is hoping to build on a stunning year.
38 (46) Stella Artois Cidre
Sales: £66.5m Growth: 32.7%
It's inspired a host of copycat launches from rival lager brands, such as Carlsberg Somersby and Carling Cider. But the key to Cidre's success, says AB InBev UK & Ireland president Inge Plochaet, is not the use of the powerful Stella brand. It's simply its taste.
There was pressure to bring the product to market earlier than its 2011 debut but the flavour had to be right. "A lot of research and work went into liquid development," she says.
"If, as some people suggest, you are risking the reputation of a brand like Stella, you need to be really sure you know what it stands for and that the product side is also right. Cidre has a real intense apple taste and performs really well in blind tastings."
Just over a year ago Stella backed up the success of its Jonagold apple version with a pear variety, and it's notched up an impressive £3.3m of sales in just under 10 months since hitting the shelves.
Having effectively created a new category of big beer brand ciders, it will be fascinating to see whether the market can sustain so many new contenders, and whether Cidre's growth will be curtailed. Already the UK's second-biggest premium cider brand, it seems just as likely to us that Cidre will challenge more conventional ciders than lose out to lager crossovers.
39 (36) Tennent's
Sales: £64.9m Growth: -4.6%
Scotland's favourite pint, says C&C. If so, Scotland's going off its beer. The 20th anniversary of the T in the Park festival and a commitment to 100% Scottish barley may revive sales. It's also looking to expand overseas.
40 (42) Captain Morgan
Sales: £62.6m Growth: 14.3%
Despite a cutback in promo activity, contributing towards a 3.1% increase in average price, value and volume are growing by double digits. But all the growth is from Spiced - the core rum actually fell 10.5%.