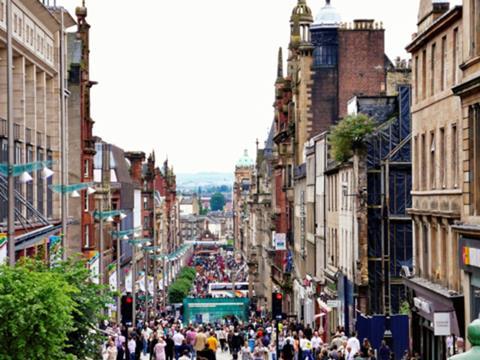 The government is to launch a competition to find the best high street in Britain, as part of a new branding exercise by high streets minister Brandon Lewis.
Lewis said he wanted to highlight the achievements of towns amid what he described as signs that high streets were "rising to the challenge" of new shopping trends, such as click & collect.
Analysis by Experian released by the Department for Communities and Local Government and the Association of Town and City Management, who are jointly running the Great British High Streets competition, found that high street managers and shop owners were more positive about the future thanks to a strengthening economy and the emergence of a 'one-stop shopper' prioritising convenience and leisure.
There will be different categories in the contest, including best town centre, best market town, best coastal community and best village, with a separate competition for town centres in London.
"Whether it is a market town, coastal village or city centre, there are so many high streets across Britain doing fantastic work and now every community will be able to get behind their home town's bid to show how popular they are," said Lewis.
"This competition will discover where the Great British High Streets are and celebrate their brilliance. I want the public to tell my panel of experts why their area should win. The most popular will get all the accolades that come with being named the best in Britain when we announce the winners in autumn."