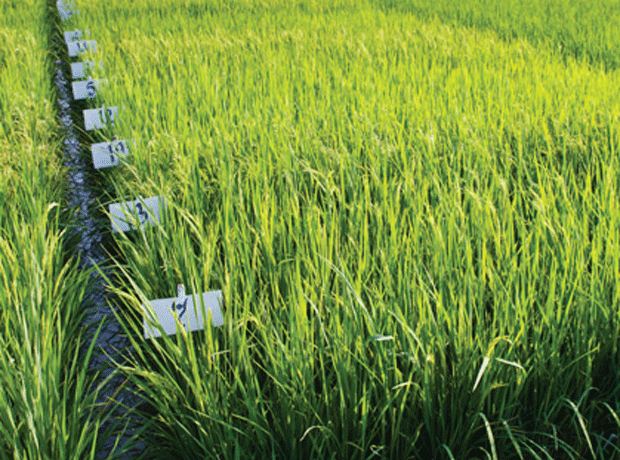 GM technology could transform food and farming as much as the agricultural revolution, and the UK should be at the forefront of championing it, Defra secretary of state Owen Paterson will claim today.
In a major speech on GM, Paterson will say the controversial technology delivers benefits for consumers, farmers and the environment by protecting yields, preventing damage from insects and pests and reducing farming's impact on the environment. "I recently spoke to a farmer in North Carolina who has been able to do away with all of his spraying equipment as a result of GM technology," he will say.
GM has "the potential to reduce fertiliser and chemical use, improve the efficiency of agricultural production and reduce post-harvest losses," Paterson will add. "If we use cultivated land more efficiently, we could free up space for biodiversity, nature and wilderness. Research undertaken by a team at Rockefeller University has found that over the course of the next 50 years new technology, combined with improved agricultural practices across the world, could release an area 2.5 times the size of France from cultivation."
"Farmers wouldn't grow these crops if they didn't benefit from doing so. Governments wouldn't license these technologies if they didn't recognise the economic, environmental and public benefits"

Owen Paterson
Paterson will also say use of GM is on the rise around the world, with a 100-fold increase since 1996. GM crops are grown by 17.3 million farmers in 28 countries and on 170 million hectares, Paterson will claim. This shows GM delivers tangible benefits, he will argue. "Farmers wouldn't grow these crops if they didn't benefit from doing so. Governments wouldn't license these technologies if they didn't recognise the economic, environmental and public benefits. Consumers wouldn't buy these products if they didn't think they were safe and cost effective."
However, Europe currently accounts for less than 0.1% of global GM cultivation and was therefore at risk of losing out on the benefits GM can deliver, Paterson will say. "We cannot afford to let that happen. The use of GM could be as transformative as the original agricultural revolution was. The UK should be at the forefront of that now, as it was then."
Paterson has taken a decidedly pro-GM stance since becoming Defra secretary of state last year. In December, he made headlines after suggesting concerns about GM having a negative effect on human health were "complete nonsense", and at the National Farmers Union conference in February this year he said farmers and government had to work together to make the case for GM to the public.
He will reiterate the need to get the public on board today, saying the government, industry and scientists "owe a duty to the British public to reassure them that GM is a safe, proven and beneficial innovation. We must lead this discussion, explaining to the public not only what GM technology is, but also how it can help."
In a survey for The Grocer in April, nearly three quarters of UK consumers said they did not trust supermarkets to tell the truth about the use of GM technology in their products. And a study for the Food Standards Agency, published in January this year, suggested consumers wanted reassurance GM foods – and any foods made from animals fed with GM feed – would be clearly labelled as such. At present, there is no requirement to indicate the use of GM feed on products, although any actual GM foods need to be declared as such.
As for the environmental benefits, claims that GM crops reduce the need for chemicals have been challenged by GM opponents, and a study by Washington State University published in the journal Environmental Sciences Europe last year suggested the use of herbicides for key crops had increased in the US since the introduction of GM crops.
Soil Association policy director Peter Melchett said that Paterson's vision on GM would "make it harder to feed the world".
"The British Government constantly claim that GM crops are just one tool in the toolbox for the future of farming. In fact GM is the cuckoo in the nest. It drives out and destroys the systems that international scientists agree we need to feed the world. We need farming that helps poorer African and Asian farmers produce food, not farming that helps Bayer, Syngenta and Monsanto produce profits," he said.